Cruise News
Read our monthly Cruise News to stay up-to-date on the latest cruise industry news in Alaska.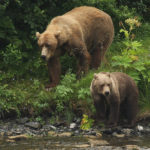 Spotlight Alaska
LEARN MORE
Welcome to CLIA Alaska
Since 1867, when regular boat service from the contiguous U.S. to Alaska began the 49th State. In fact, it's the most popular domestic trip. The cruise lines that serve Alaska are proud to carry on the 100-plus-year tradition of helping passengers experience Alaska's grandeur, diverse cultures and natural beauty.
CLIA Alaska is an Alaska-based nonprofit organization established to build partnerships between local businesses, communities and cruise companies. CLIA Alaska collaborates with businesses and public leaders to improve relationships, increase economic benefits for Alaskans and proactively address environmental concerns so Alaska will continue to enjoy the benefits of being a premier destination for many years to come.