Tourism Best Management Practices Addresses Community Concerns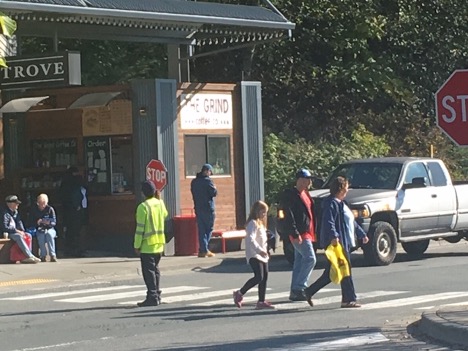 In Juneau, CLIA member cruise lines helped establish the Tourism Best Practices Management program (TBMP) in 1997 in response to community concerns about growth in visitors to Alaska's Capitol City.
Each year, members of the TBMP program review and discuss local concerns. Guidelines are then developed and implemented to protect the benefits of tourism while still addressing the concerns of local residents.
Click here for a copy of this year's guidelines.
Some of the more popular solutions the TBMP brought to bear dealt with practical issues. For one, increased pedestrian traffic during port calls meant sidewalk and crosswalk overflow in downtown Juneau. While the foot traffic was great for local shops, unregulated street crossings were both dangerous and a hindrance to local traffic.
With TBMP collaboration, the city installed a collection of aesthetically pleasing sidewalk planters, borders and stanchions to encourage pedestrians primarily to cross at crosswalks and also employed seasonal crossing guards for the downtown area.
Other TBMP efforts included overhauling the flight-seeing helicopter flight paths and times to lessen noise pollution over residential areas, reducing harbor wake from watching boats by providing a ferry to get more passengers onto more boats outside the harbor, or preserving trail systems on Douglas Island by making them suitable for larger groups.
TBMP has been regarded by local officials as a great success story and is frequently publicly acknowledged. The program also conducts public education in print and on radio.
A testament to that success, Ketchikan, Skagway and Wrangell have launched similar programs, tailored to their individual community needs. The industry is committed to working cooperatively with destinations to establish and accomplish goals for keeping tourism well managed within these communities.
MOA Addresses Impacts in the Capital City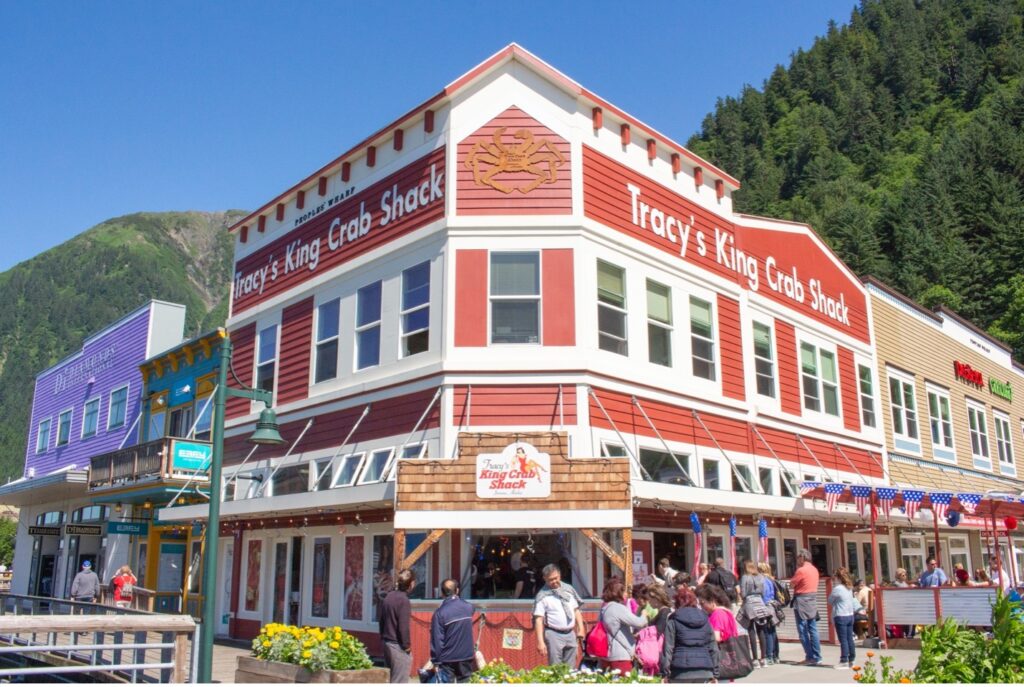 In Juneau the cruise lines calling on the port signed a Memorandum of Agreement in 2022 to help manage visitor industry impacts in the Capital City.
The agreement, developed in partnership between the City and Borough of Juneau (CBJ) and member companies of Cruise Lines International Association that operate ships in Juneau, is based on the recommendations established by the Visitor Industry Task Force (VITF) in 2020 and solidifies the cooperative working relationship among the parties.
"This pioneering collaboration points a way forward for communities and cruise lines to work together to support local businesses, strengthen the visitor experience, and protect quality of life in the community," the city stated in a press release.
CBJ Mayor Beth Weldon appointed the VITF to guide Assembly policy related to tourism management.
The MOA includes a list of commitments and formalizes the partners' intent to continue to collaborate on projects and agreements to address community goals. The CBJ and cruise lines will continue to work together to meet community objectives while considering the complex logistics of cruise line operations.
"CLIA member lines have made tremendous advancements in sustainable tourism and destination stewardship across the globe and remain committed to being good partners with the communities we visit in Alaska. This MOA is a demonstration of that and will continue to strengthen the relationship between the community and the cruise industry," said Renée Limoge Reeve, Vice President of Government and Community Relations at CLIA.
The commitments in the MOA include immediate actions such as minimizing waste in Juneau's landfill, turning off large screens in port and maximizing partnerships with local businesses.
The MOA also includes pledges to work together on longer-term goals like strategic docking of ships to minimize congestion, changes to the way ships are scheduled and industry support for projects important to CBJ such as the Centennial Hall expansion and constructing shore power at city-owned docks.
"Throughout this process, we have appreciated the cruise lines' open dialogue, receptivity to community needs, and dedication to collaboration," said Alexandra Pierce, CBJ Tourism Manager. "We're looking forward to future agreements that advance community goals and address concerns while preserving a sustainable visitor industry."