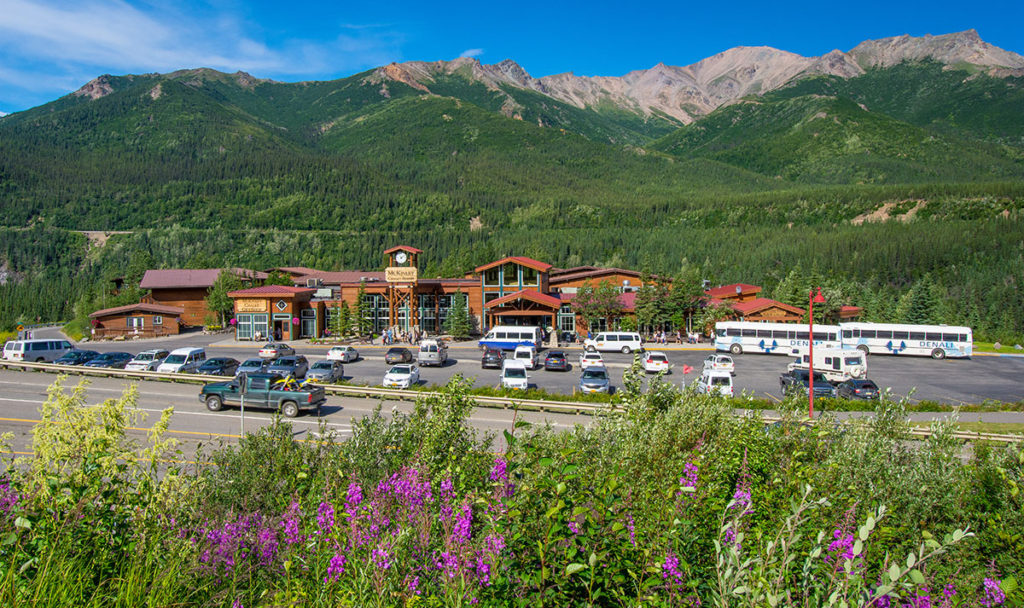 The cruise industry has made a significant capital investment in property and facilities throughout the state, including docks, hotels/lodges, rail cars, motor coaches, offices and maintenance facilities, with continued investment each year in infrastructure improvements.
Two cruise lines, Norwegian and Carnival, have invested heavily in new infrastructure projects in recent months.
Holland America/Princess Alaska-Yukon operates hotels and lodges throughout the state. Many are open year-round to serve cruise and non-cruise travelers, along with local residents. Holland America/Princess Alaska-Yukon Alaska operates Kenai Princess hotel, Denali Princess hotel, Fairbanks Princess hotel, Mt. McKinley Princess hotel, Copper River Princess hotel, Westmark hotels and McKinley Chalet Resort. The thousands of jobs created by these properties put Holland America- Princess Alaska as one of the state's top five employers in the leisure and hospitality field.