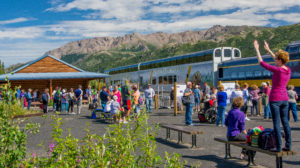 When it comes to cruising in Alaska, the majority (82 percent) of cruise passengers hail from the U.S., with the western United States representing nearly one-third of the total market, followed by the South, East Coast and Midwest. "Destination" cruise passengers – those who prioritize the destination above all other factors when picking a cruise – rank Alaska as the number one domestic destination.
While cruising attracts many different types of travelers, they share some traits. Nationwide, cruise passengers tend to be slightly older than other vacationers, with a median age of 47, and 54 for Alaska. Most cruise travelers were employed (72 percent) and 21 percent had retired. Cruises are favored most (75%) by travelers making between $150K-$200K while 66 percent of travelers making less than $1,000K say cruises are the better vacation type.
The greatest benefit cruisers derived from their cruise vacation was the ability to see several destinations in one trip. In fact, 42 percent of cruisers later returned to a destination first visited during their cruise vacation, so Alaska can expect more tourists in the years to come.
References: CLIA Cruise Travel Report January 2018
%CODE1%
Where are passengers coming from?
(2018 )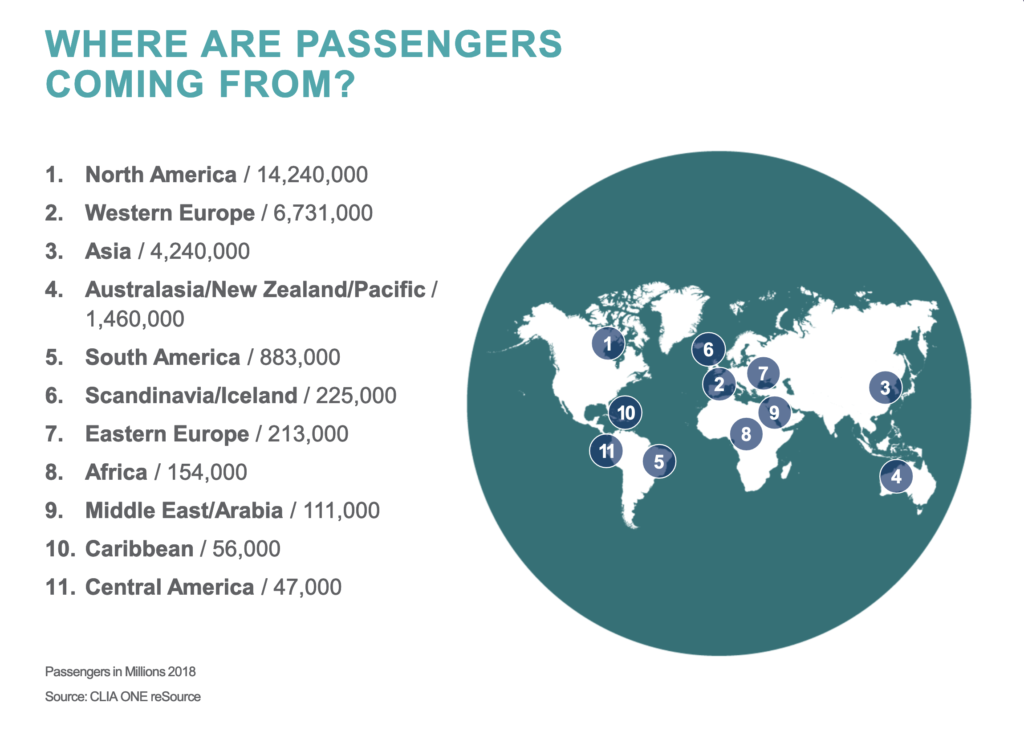 Cruise passenger demographics
Average Age
47 years
Average Household Income
$114,000
Employment Status

Employed
Retired
Not Employed

72%
21%
7%

College/Post College Education
69%
Married
84%
Likely to book a cruise for next vacation
82%