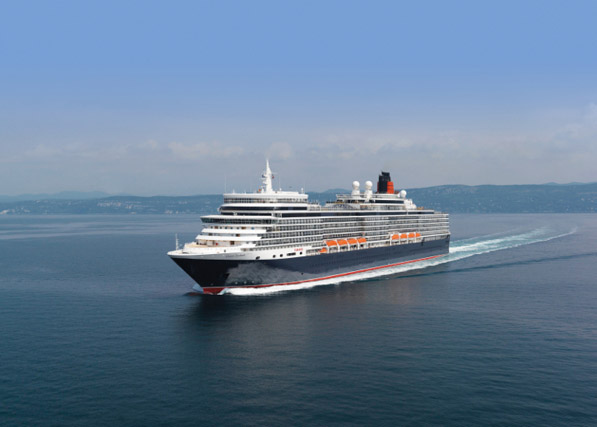 Due to high demand for its return to Alaska, Cunard has announced it will offer a full season of Alaska sailings from June through September in 2020. Doubling its programming from 2019, the season will include 10 roundtrip voyages aboard the Queen Elizabeth.
Generally sailing out of Vancouver and traveling along the coasts of British Columbia and Alaska, Cunard's summer 2020 voyages will last between nine and 12 nights. When it's not tracing the coast, the Queen Elizabeth will sail the narrow waterways of the Inside Passage, the Hubbard Glacier and Sawyer's Glacier's twin fjords Tracy Arm and Endicott Arm. Cunard's Alaska cruises will include longer time in certain ports, including Skagway, Juneau, Ketchikan, Sitka and more.
Cunard's summer 2020 season will also offer a few other itineraries. For the Fourth of July, the Queen Elizabeth will offer a three-night cruise to San Francisco. Returning to Vancouver, the ship will sail a 16-night cruise from July 5-21. Bookending the season, the Queen Elizabeth will offer North Pacific crossings from Yokohama and to Tokyo. This final trip will leave Vancouver on August 29, last 29 nights and arrive in Tokyo on September 28. Passengers can choose to combine any of these or the Alaska voyages however they want.
Source: Travel Agent Central