Alaska's tourism economy accounted for one in 10 jobs in the state and more than $4 billion in total spending in 2017. 2018 was also a record year for Alaska tourism, bringing in more than 2 million visitors to our state. 2020 should be even brighter as the state greets even larger ships and cruise liners provide an increased number of itineraries. Projections for 2020 include 43 CLIA Alaska ships, 606 voyages and 1.4 million passengers.
%CODE1%
Visitor spending by region, 2017
Direct visitor industry spending, 2017
Total Direct Spending: $2.8 billion
Regional employment impacts, 2017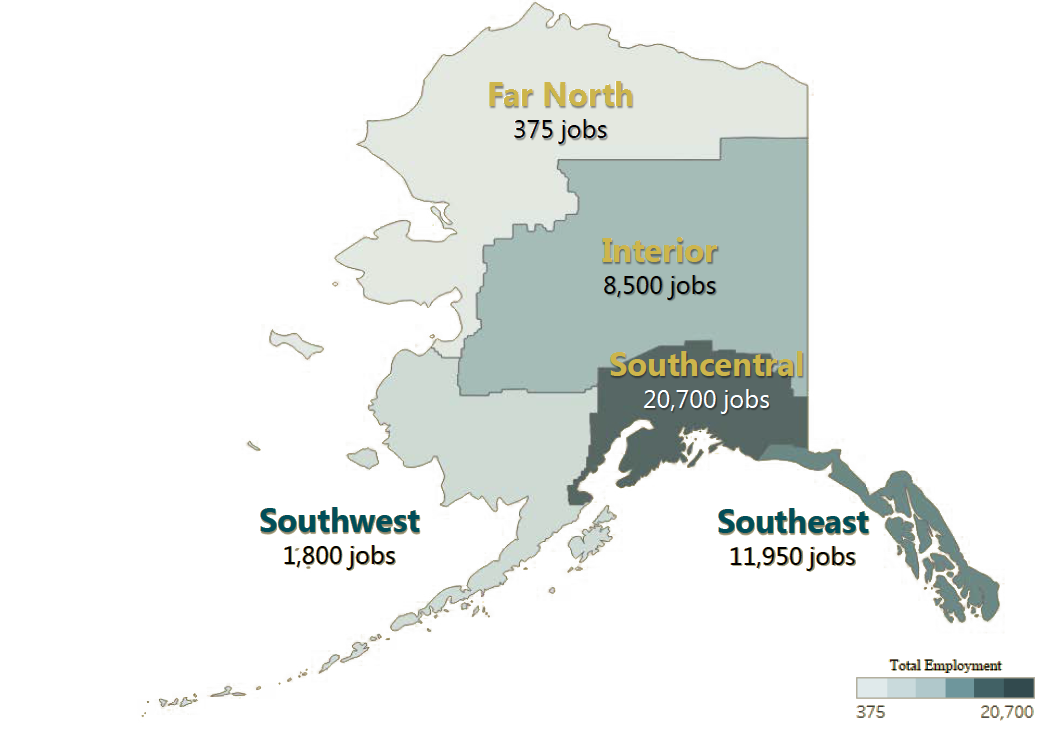 Sources: McDowell Group: The Role of Visitors in Alaska's Economy
Southeast Alaska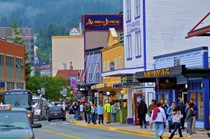 Almost all Alaska itineraries include visits to Southeast Alaska, which has three major ports of call: Juneau, Ketchikan and Skagway. Ships also make port calls in Sitka, Icy Strait Point and Haines. As the region's hub, 99% of the ships stop in Juneau and 90% call on Ketchikan. Visitor industry-related employment plays the greatest role in Southeast, accounting for 11,950 jobs. To better handle the larger ships that are now calling on Alaska, Juneau built two Panamax docks that enable the city to handle two, 1,000-foot vessels at a time. Icy Strait Point added a second floating dock. Port expansion projects are underway or under study in Sitka, where a private company is building a dock that can handle two large ships at a time, and Skagway.
Southcentral Alaska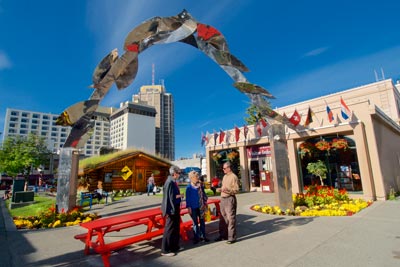 For many years, cruise ship-related traffic through Anchorage came at the beginning or end of one-way itineraries, with passengers primarily entering and exiting through the ports of Whittier and Seward. This year, ships will call 15 times in Anchorage and 97 times in Seward. Whittier will be called on 35 times. Cruise lines do business with 1,100 Southcentral businesses and support 20,700 jobs in the region. Both Anchorage and Seward have major port renovation projects under way or under study.
Interior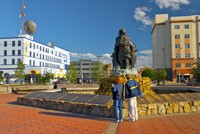 Despite being hundreds of miles from the ocean, Interior Alaska enjoys the economic benefits of the cruise industry each summer, as about 22% of all cross-gulf passengers extend their visits to include excursions into the Interior. Some 58% (188,500) of summer visitors to Fairbanks are on a cruise land tour. Tourism drives the Denali Borough's economy. The visitor industry creates some 8,500 jobs to service more than half a million visitors to Denali National Park and Preserve. The visitor industry accounts for 10% of employment and 6% of labor income in the Interior.