Alaska ranks fifth in cruise industry direct expenditures, with $1.24 billion, or 5.2% of the direct expenditures generated by the cruise industry in the United States. Tourism-related businesses, such as tour operators, airlines, hotels, etc., received approximately $788 million, about 63% of the industry's direct expenditures in Alaska. Another $59 million was spent with businesses in four additional business segments, food processors and petroleum refiners and distributors within the manufacturing sector; and employment agencies and wholesale trade in the nonmanufacturing sector, according to CLIA and Business Research and Economic Advisors.
These direct expenditures generate total economic impacts of 22,447 jobs and $1.16 billion in income throughout the Alaska economy during 2018. These impacts accounted for 5.3% of national employment impact and 5% of the national wage impact.
If you are looking for a job within the cruise industry, check out the employment opportunities at these member sites: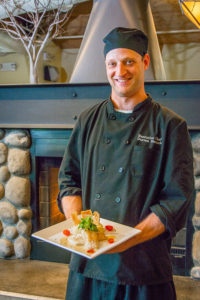 If you are interested in a job in the visitor
industry, visit Workplace Alaska.
%CODE1%
Anchorage leisure and hospitality employment
2003-2019
2019* Projected
Source: Anchorage Economic Development Corporation.