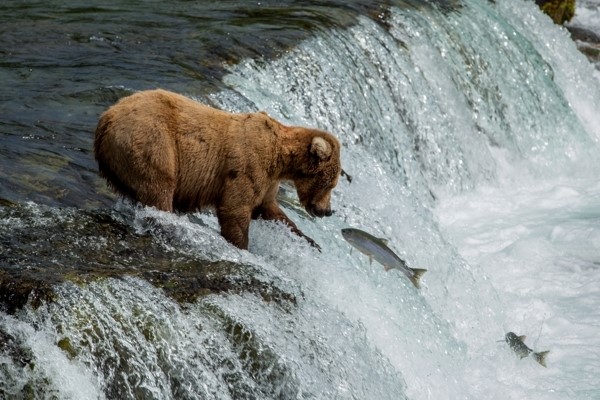 One of the best – and certainly the most affordable – way to explore Alaska is through its system of webcams.
You can watch the cruise ships at ease in Ketchikan, Juneau , Skagway, Seward, Whittier and Sitka.
For 16 different views of Anchorage, go here. You can catch a good view of Fairbanks here. The National Parks Service maintains six webcams in Denali.
Explore.org may have the best web cam view in the world ­–  at least during fishing season. It is once again live streaming brown bears as they fish for salmon at Katmai National Park and Preserve. The scenes are unforgettable. See it here.
For a good list of all web cams in Alaska, click here.