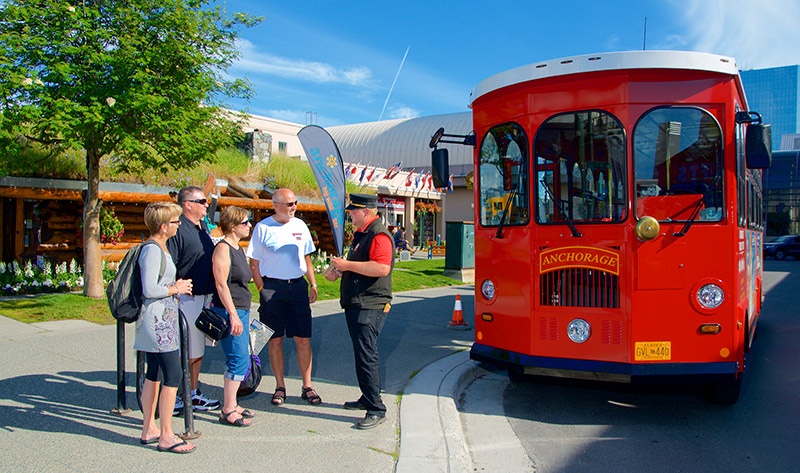 Julie Saupe, President of Visit Anchorage, presented the annual Report to the Community at a luncheon in January. Alaska, and Anchorage, remain top picks for U.S. and international travelers but the future is uncertain amid state tourism funding cuts and economic constraints.
Visit Anchorage is the municipality's destination marketing organization, charged with bringing business to the city. Tourism benefits the municipality in a myriad of ways, from taxes to patronage of small local businesses to restaurants and license purchases. Nearly half of all leisure and hospitality jobs are in the municipality. Funded in part by state tourism dollars and by municipality taxes, Visit Anchorage has felt the pressure of a 95 percent cut in state marketing funding over the past two years, as well as a down-turn in local bed tax revenues due to lower capacities.
In order to do more with less, Saupe lauds the convention sales team with excellent results in convention sales, the marketing team for adjusting advertising timelines based on budget constraints, and the ability of staff to initiate and maintain strong relationships with the travel trade and meeting planners around the world ensuring Anchorage remains top-of-mind with decision makers.
In 2016, meeting attendance alone provided an overall estimated economic impact of $87.7 million to the municipality. Some 568 events were hosted at the convention centers, drawing more than 300,000 attendees. Another $86.7 million in new events were booked this year. The season's biggest meeting was the third visit by Ducks Unlimited, with 1,200 attendees and an estimated economic impact of $1.4 million.
Anchorage was honored with accolades from National Geographic, AAA, Expedia and the National Association of Career Travel Agents as a top travel destination. Trade shows generated future business and the loyal volunteer staff at the information centers around the municipality welcomed nearly 180,000 visitors with a warm smile and friendly advice.
The future of Alaska state tourism marketing is in question, and Visit Anchorage is actively engaged in conversations seeking funding alternatives like a Tourism Business Industry District.