Anchorage scored BIG in this month's National Geographic.
The publication asked readers what was on their bucket list for 2017 and Anchorage placed ninth, with 4 percent of the vote. The top two destinations were Finland and Kauai, Hawaii with 9 percent of the vote. You can see the entire list of 21 destinations here.
In another story on great trips for winter, the Alaska Railroad ended up in first.
Take a train through Alaska's winter wonderland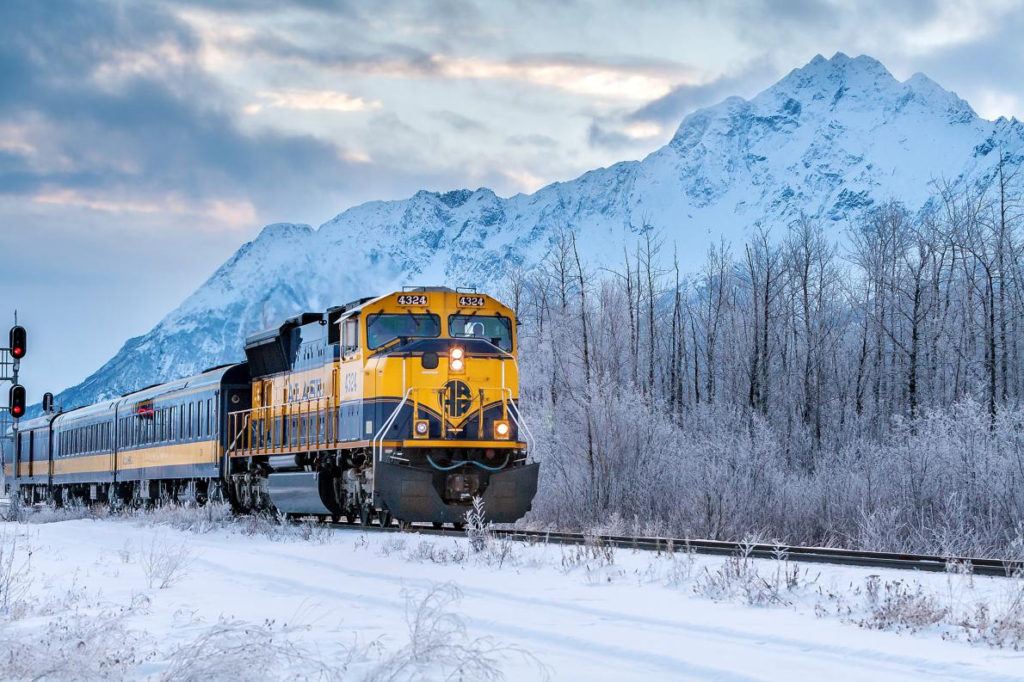 By Gulnaz Khan
The Alaska Railroad operates year-round, connecting Anchorage and Fairbanks. Watch landscapes drenched in ivory, sapphire blue skies and wild moose glide past your large windows from the warmth of the Aurora Winter Train. Spend a night in Fairbanks under the emerald glow of the aurora borealis, or get your adrenaline going in Anchorage with endless options for ice climbing, cross-country skiing, and dogsledding.
Must-see: Stop at the Aurora Ice Museum in Fairbanks, the world's largest year-round ice environment, created from more than a thousand tons of snow. Don a complimentary parka and head to the bar for an appletini served in an ice glass.
Where to stay: Get off the beaten path at the remote Winterlake Lodge on the Iditarod National Historic Trail, where visitors fly over ice-glazed peaks and glittering lakes to reach a 15-acre adventurer's paradise.
Fun fact: Auroras make weird noises — spectators often report the sounds of crackling and hissing during powerful displays.