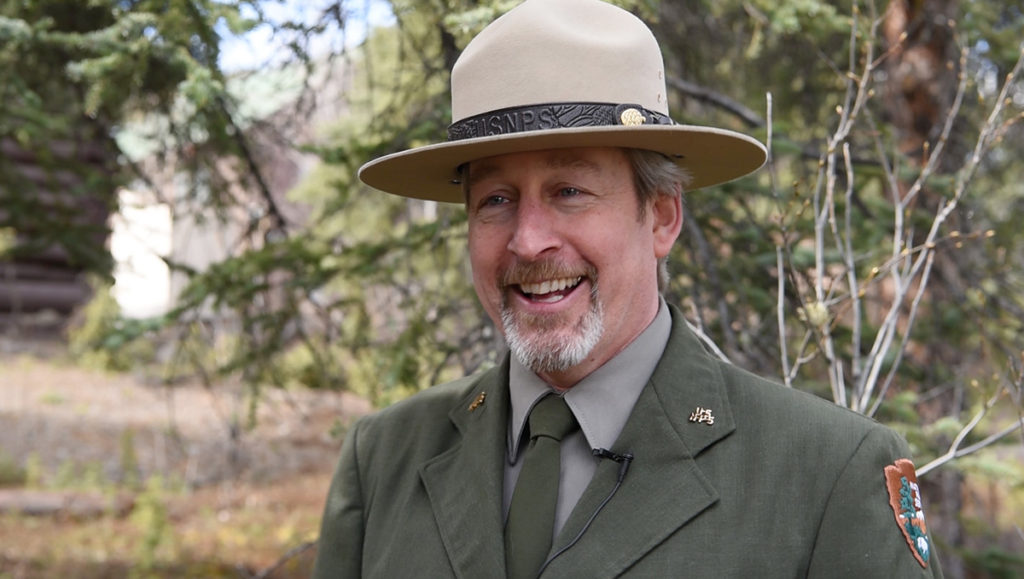 We had an amazing summer, highlighted by the yearlong celebration of the 100th birthday of the National Park Service. We intend to carry this momentum into 2017 as Denali celebrates our own Centennial with a number of events that are commemorative, celebratory and highlight a century of preservation, protection and public use. Many people don't realize that Denali was the first national park designated after the National Park Service was established in 1916.
Over the past few years, visitation has been steadily increasing year round and we're very pleased that this trend is apparent in the winter months as well. Winter visitation in 2016 shows an increase of 65 percent since 2010.
Tourism is an economic driver in Alaska, and we recognize our responsibility as a centerpiece of Alaska's tourism industry. Denali creates economic development opportunities in the Interior of Alaska and the communities around the park. Many local businesses, including Holland America Princess and Grand Denali have made or are making substantial investment in the Nenana Canyon outside the park's entrance. A new Denali Square is home to a variety of shops and restaurants and plays host to many interpretative programs offered by the park. Additionally, construction is currently underway to expand one of the larger hotels in the area and provide even more lodging for the growing number of visitors to the park each year.
Is there a memorable story that has happened at the park this season?
It was an incredibly busy summer in Denali, with several high-profile events making state and national news. These stories ran the gamut from wildlife issues to lost/missing/overdue hikers to a rock slide that closed the park's one and only road. The park experienced record rainfall this year, which led to a series of landslides and debris flows – the most significant of which happened in July and measured 100 feet wide and 10 feet deep. The park road was closed to all traffic at mile 67 and our amazing road crew worked around the clock to clear and reopen the road as quickly while ensuring safety and accessibility for visitors.
In the wonderful world of science news, paleontologists from the University of Alaska Fairbanks and the National Park Service in July discovered the first-ever dinosaur bones in Denali. Before 2005, there was no known dinosaur record in Denali. That year, the first track was discovered in the Cantwell Formation near Igloo Creek. Since then thousands of tracks have been catalogued, but this is the first time scientists have found identifiable bones left by animals that populated the area during the late Cretaceous Period.
Denali also was buzzing with the discovery of two new species of pollinators! A survey was conducted in 2012 and the findings were made public this fall. The survey unveiled the discovery of two new species of pollinators, one of which is found nowhere else on earth. Fewer than 50 species of bumble bees are currently known from North America, and it has been nearly 90 years since a new bumble bee species was discovered.
What's the biggest challenge facing the park?
Denali, like all national parks, is charged with the protection and preservation of some of this country's most amazing natural and cultural resources. While actively engaging in conservation, we work collaboratively with state partners on wildlife issues. We also are required to provide subsistence opportunities, including hunting, for rural residents and neighboring villages. While controversial to some, sport hunting on the Denali Preserve is authorized by the Alaska National Interest Lands Conservation Act (ANILCA). Correcting misinformation and educating the general public and special-interest groups about our complex and sometimes conflicting mandates keeps us busy.
What has been the biggest event surrounding the 100-year birthday of the NPS?
This summer, in partnership with Denali Borough Mayor Clay Walker, the park unveiled a new day-use area at Riley Creek. This wonderful addition to the entrance area of the park contains covered picnic shelters, restroom facilities and ample parking – all while providing up-close-and-personal access to the beautiful Riley Creek. Several hiking trails are accessible from the day-use area, which is located next to the Riley Creek Campground.
Tell me a bit about yourself.
I have been happily married for 29 years and have three awesome kids. I was born in West Point, New York, and spent most of my childhood outside of Philadelphia. I graduated from the University of Pennsylvania's Wharton School of Business and took a job as a management systems consultant for a firm in Washington, D.C. Our family trivia tidbit is that my paternal grandfather, Fran Striker, created The Lone Ranger.
Why did this working at a national park interest you and how did you get started?
Other than the obvious "ranger fascination" as a result of the family legacy, I always loved the outdoors and history. A relationship with our public lands and places like Valley Forge and Gettysburg was a natural and must have imprinted on me early on. Thus, when my consulting career led me to install the National Park Service's accounting system I had my aha moment – I wanted to be a park manager. After joining the comptroller's team in D.C., I applied for a position as the comptroller in Yellowstone National Park and the rest is history.
What events do you have coming up?
February – As a highlight of its Centennial outreach this winter, the park will host screenings of An American Ascentin Anchorage, Talkeetna, Denali Park and Fairbanks in February. Narrated by Shelton Johnson, the acclaimed 2015 film explores the complex relationship that "minority majority" populations have with wild places. Learn more at anamericanascent.com
June 10 – Denali Summerfest features free events, including musical performances, food, children's activities and more. Learn more at http://go.nps.gov/Denali100