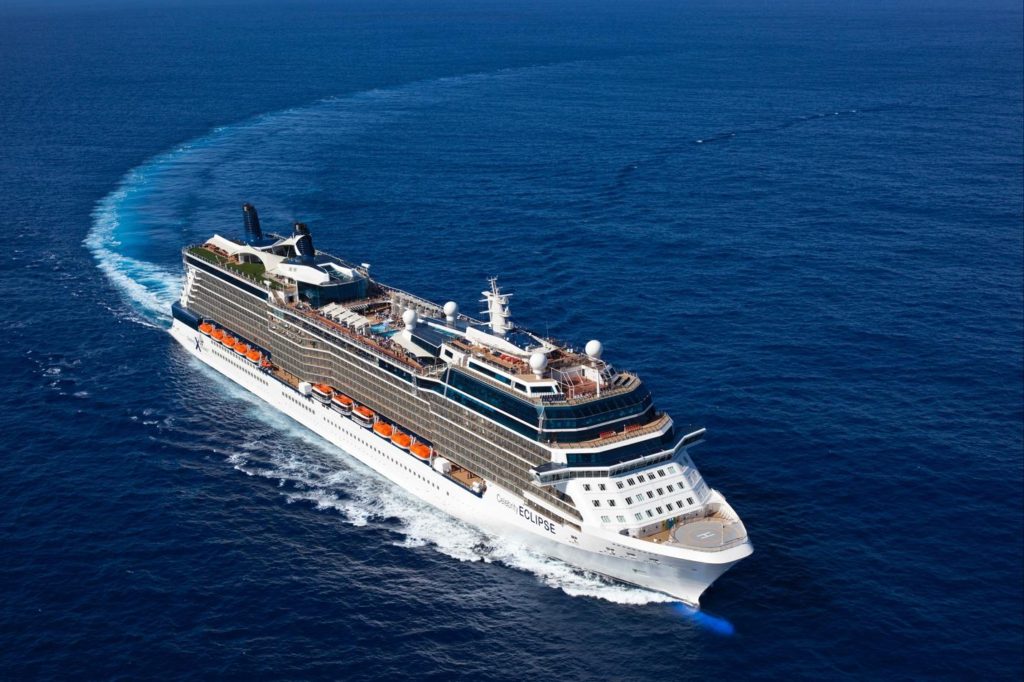 Celebrity Cruises is going bigger in Alaska.
The company plans to replace the 2,170-passenger Celebrity Infinity in Alaska with the bigger, 2,852-passenger Celebrity Eclipse for the summer of 2019.
The vessel will join the 2,852-passenger Celebrity Solstice and 2,138-passenger Celebrity Millennium in the region. Along with Celebrity Infinity, the two ships have been sailing to Alaska during summers for several years.
Eclipse will operate round-trip sailings to Alaska from Vancouver, B.C., that include stops in Ketchikan and Juneau, as well as a visit to Hubbard Glacier.
Eclipse in 2019 also will operate round-trip voyages from Los Angeles along the Pacific Coast of the USA as well as one-way trips between Los Angeles or San Diego and Vancouver.
Eclipse's Pacific Coast sailings will include stops in Monterey, Santa Barbara and San Francisco in California as well as Santa Catalina Island.
Celebrity Solstice will continue to sail round-trip to Alaska out of Seattle in 2019, Celebrity said. Celebrity Millennium will sail one-way voyages between Vancouver and Seward.