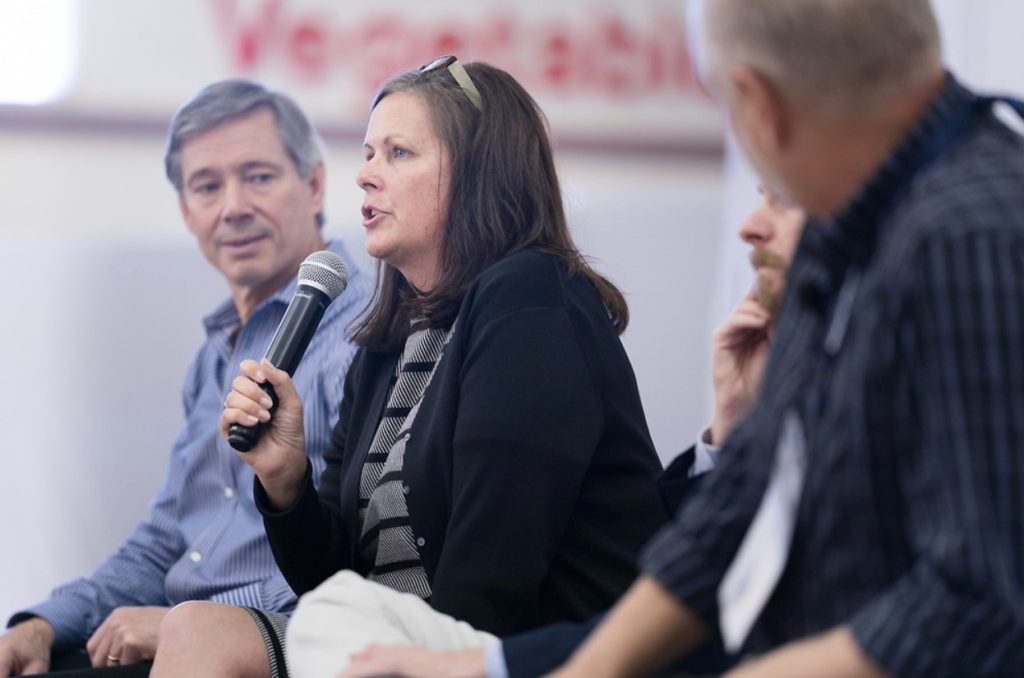 ATIA elects new board
The ATIA Board is made up of members representing small and large tourism businesses and different sectors of the travel industry. The ATIA Board is also comprised of regional representatives, including elected directors from the Far North, Interior, Southwest, Southcentral and Southeast regions of the state. Directors also are elected to At-Large (statewide) and Outside seats. Here is the new board:
John Binkley, CLIA Alaska, Riverboat Discovery; Brett Carlson, Northern Alaska Tour Company; Kory Eberhardt, A Taste of Alaska Lodge; Josh Howes, Premier Alaska Tours; Scott Habberstad, Alaska Airliines; Elizabeth Hall, John Hall's Alaska Cruises & Tours; Deborah Hansen, Pike's Waterfront Lodge; Deb Hickok, Explore Fairbanks
Kirk Hoessle, Alaska Wildland Adventures; Holly Johnson, Wings Airways & Taku Glacier Lodge; Patti Mackey, Ketchikan Visitor's Bureau; Dennis McDonnell, Alaska Coach Tours; Dave McGlothlin, Holland America Princess; Dan Oberlatz, Alaska Alpine Adventures, LLC; Bill Pedlar, Knightly Tours; Bonnie Quill, Mat-Su Convention & Visitors Bureau; Julie Saupe, Visit Anchorage; Linda Springmann, Holland America Line; and Colleen Stephens, Stan Stephens Glacier & Wildlife Cruises.
Alaska enjoyed a banner cruise year this year – and next year looks even better.
John Binkley, president, Cruise Lines International Association (CLIA) Alaska, participated in a cruise industry panel at the Alaska Travel Industry Association's annual meeting in Kodiak. Other panel members included Linda Springmann, vice president, onboard revenue, Holland America Group; Zak Kirkpatrick, marketing director, Alaska Dream Cruises; and Dan Blanchard, CEO, UnCruise Adventures.
The 13 member lines of CLIA Alaska made 497 voyages on 33 ships to Alaska this season, for a record 1,067,432 visitors. The $1 billion economic impact of those passengers is felt on land and sea, from port towns to the Interior and beyond. Tax revenues alone topped $82 million for local government and more than $104 million at the state level.
Cruising is growing at a steady rate of 7-8 percent per year around the world, and now encompasses more than 1,000 ports. Ninety-seven new ships are on contract to be built between now and 2026, demonstrating a clear commitment to a steady and strong future.
Cruising is not without its challenges, from improving necessary port and land infrastructure, to cooperation between industry and local communities, to overall local community support.
The 2018 season looks to be another record-breaker, Binkley said, with an anticipated 1,134,219 passengers on 34 ships making 518 voyages. Cross-Gulf passengers heading to Southcentral Alaska and points north total 386,088, a 19 percent increase.
Springmann reiterated her company's commitment to Alaska, noting that half of Holland America's ships are dedicated to cruising in the state. Alaska is the only place that Holland America operates hotel, rail and coach infrastructure.
Now celebrating 70 years of cruising in Alaska, Holland America markets its Alaska line separately from other cruises with a unique, multi-media campaign. One channel that has paid off in a big way is its partnership with O, The Oprah Magazine, and their 2017 Year of Adventure. Millions of media value, billions of impressions and stories yet to publish have made that venture an extremely lucrative and exciting partnership for the line.
Alaska-owned Alaska Dream Cruises offers a "true Alaska" style small-ship experience in Southeast Alaska, said Kirkpatrick. He anticipates operating 19 vessels with a total capacity of 1,231 next season.
Blanchard gave an impassioned plea to the tourism industry to broaden the season's calendar to include April and early May as an "Alaska Awakening" that focuses on the spring emergence of plants and animals. His suggestion rang a bell with the audience, as people raised their hands and business cards to indicate interest in further discussions across the industry to make this move over the next five years. Uncruise Adventures will begin its 2018 season on April 14.
Whether large, medium or small ship, cruising continues to be a leader in tourism growth in Alaska.