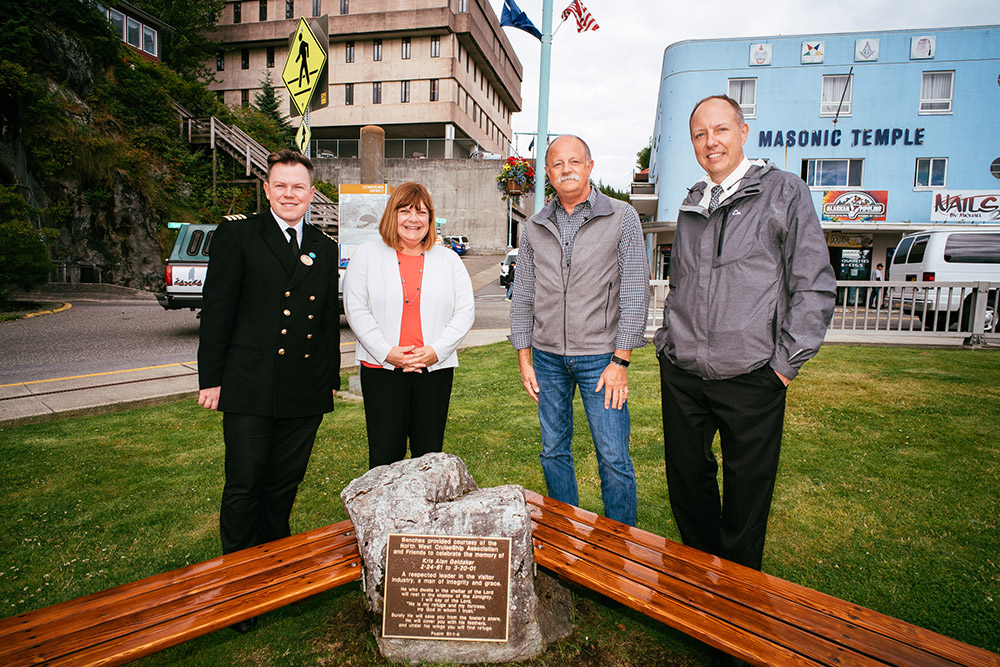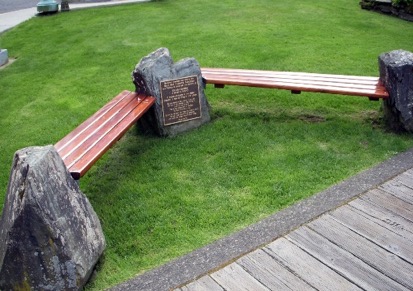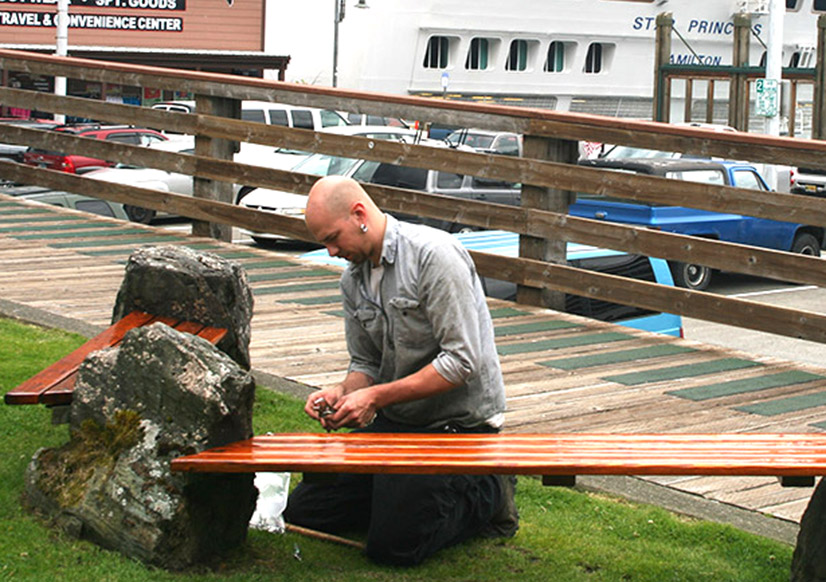 When the Star Princess docked in Ketchikan July 19, it delivered more than its usual payload of guests to the community. The ship's carpenters completed the annual restoration of the Kris Alan Geldaker Memorial Bench and handed it over to Cruise Line Agencies of Alaska (CLAA) for reinstallation near berth #2.
The memorial bench was installed in honor of Geldaker, who died in 2001. A graduate of Pacific Lutheran University, Geldaker moved to Skagway in 1983, where he began his career in the cruise industry. At the time of his passing, he was CLAA's vice president of operations.
"Kris was a great friend to all of us, and we still miss him. I know his family is grateful that Princess Cruises continues to do this each season, and we are honored to continue to organize this remembrance of Kris," said Kirby Day, port operations manager for the Holland America Group, who worked alongside Kris before his death.
Nearly all of Princess Cruises' Alaska fleet has participated in the volunteer restoration effort over the years.
As further testament to the impact Geldaker had on his peers, the Alaska Travel Industry Association (ATIA) Foundation administers a $2,500, annual Kris Geldaker Memorial Scholarship for students pursuing a degree in tourism or a maritime-related field. The scholarship was established by the Ketchikan Visitors Bureau (KVB) who funds the annual award in partnership with the ATIA Ketchikan Chapter. Geldaker was a longtime KVB board member and past board chairman.
Geldaker was born Feb. 24, 1961, and died March 20, 2001, at the age of 40. He is survived by his wife, Sharon, and two daughters, Kate and Marta.