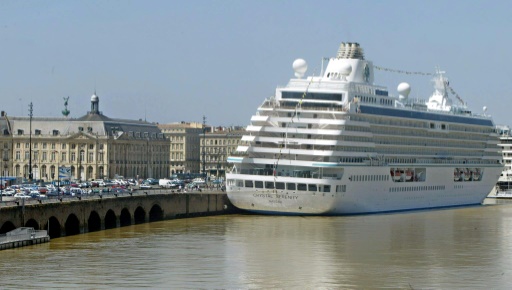 More than three years after its decision to transit the Northwest Passage, Crystal Cruises' Crystal Serenity completed the epic undertaking, arriving in New York City on Sept. 16.
The successful voyage that began in Seward marks the first of its kind made by a large cruise ship. For 32 days and 7,297 nautical miles, more than 1,000 guests and 600 crew members witnessed the remote Arctic waterways and terrain that was inaccessible just over 100 years ago.
"We are humbled and thrilled to have completed such a monumental journey," said Edie Rodriguez, CEO and president at Crystal. "As Crystal is constantly seeking new ways to share the world with our guests, the Northwest Passage represents an especially massive undertaking that was made possible by the extreme dedication of our expert destination team and expedition partners. We now look forward to beginning the planning process in delivering another memorable experience for guests on our 2017 sailing."
The vessel was captained by Master Birger J. Vorland, who enters an exclusive club of maritime explorers to successfully lead a vessel through the Northwest Passage and joins Norwegian-born sailors Roald Amundsen and Henry A. Larsen on achieving the professional milestone.
During the northernmost portion of the journey, Crystal Serenity was escorted by the RRS Ernest Shackleton. In addition to being fully equipped as a first response vessel for virtually any emergency situation, the RRS Shackleton provided ice-breaking capabilities, two helicopters for special adventures and additional expert expedition crew.
"From day one of planning the voyage, we were committed to ensuring the safety of our guests, crew and the ship," said Captain Vorland. "In addition to carrying two veteran Canadian ice pilots, Crystal Serenity's bridge team received ice-navigation-simulator training to prepare ourselves for the conditions and, prior to the voyage, the ship was outfitted with forward-looking sonar, ice searchlights, ice radar and a thermal imaging system were installed."
The rugged journey was somewhat of a departure from Crystal's famously posh luxury ocean cruises, as adventures ashore were centered on the remote and sparse terrain of the region. "Wet" zodiac landings, icy hikes and intrepid treks were enhanced by the extensive knowledge of the local Inuit guides and the onboard expedition teams. Community visits in Canada's Northwest Territories offered connections and insights into the local cultures. In Ulukhaktok, a troop of young local dancers boarded the ship to perform their traditional interpretive dances, outfitted in handmade costume. Travelers reflected on the history of the fateful Franklin Expedition during a visit to Beechey Island, while a call to Pond Inlet brought Captain Vorland and the town's mayor together for a mutual exchange of gifts of appreciation.
Crystal donated school supplies, hired local guides to assist in tours, hosted community visits, which allowed local communities to sell arts and crafts, and made charitable monetary donations that collectively represented more than $200,000 (CAD) in direct and indirect benefits.
"The importance of understanding the natural, cultural and historical implications of this sailing is tremendous," adds Rodriguez. "We did not set out on this expedition to simply sail through the Northwest Passage, but also to illuminate the region and its remarkable nuances while also making a positive impact on the communities we visited."
Crystal plans a second Northwest Passage route in 2017, open for booking now.