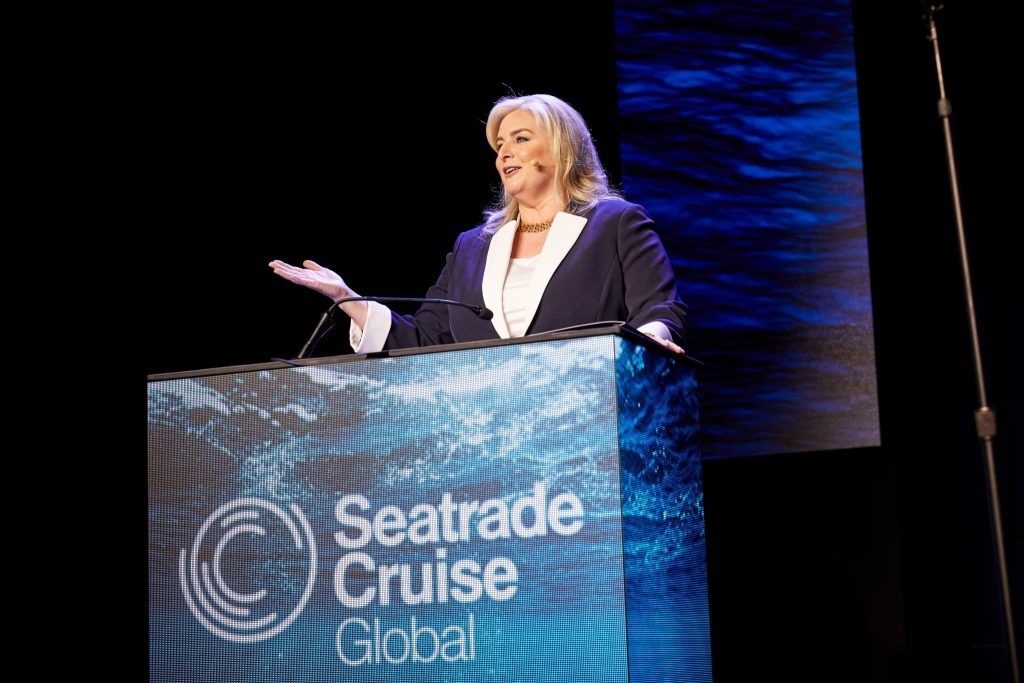 CLIA launches campaign to personalize the industry
The piano tuner from Barcelona speaks with the busy port in the background.
"Cruise pianos go out of tune a lot," he says. "They bring me more work."
The 44-second video starts and ends with the message "CLIA — #WeAreCruise," https://www.facebook.com/CLIAGlobal/videos/wearecruise/2268263086574679/ an effort by the Cruise Lines International Association to put faces to an industry best known for images of giant ships — and occasional bad press.
"We're really trying to tell the whole story of cruise, and we think that story is so well told by the larger cruise community," said Kelly Craighead, the group's new president and CEO. "So 'We Are Cruise' is really our attempt to capture the stories of people who know and benefit from cruising so that we can tell that whole story."
While the cruise association has been working on the campaign for months and released a couple of initial videos on Facebook in November, Craighead made the first public announcement about it during the Seatrade Cruise Global conference in Miami Beach. The group is partnering with Seatrade on the initiative.
In an address at the start of the conference, Craighead invited attendees to stop by a dedicated booth, have their pictures taken, and share their own stories.
"Our industry must tell these stories, stories of partnership and mutual benefit, of our positive impact in communities large and small," she said. "This is vital to securing our next phase of growth in the industry."
Cruising often makes headlines when things go wrong: when hundreds of people catch a gastrointestinal illness, someone falls overboard, or a ship is blamed for overwhelming a destination with thousands of passengers at once.
In the most high-profile recent case, hundreds of passengers had to be airlifted from a Viking Ocean Cruises ship after it suffered engine failure during a storm.
And recently, Carnival Corporation got a tongue-lashing from a judge for environmental practices.
Executives often bemoan the bad press as negative "perceptions" that they consider inaccurate. They try to change the narrative by focusing on economic impact in areas they visit and improvements in technology that have made cruising cleaner.
A new narrative
But in an interview, Craighead said the organization wants to promote voices beyond the industry leaders whose job description includes saying good things about the industry.
"It's everybody on the cruise, around the cruise and in the destination, so I think our aspiration is that it's the full 360 of the ecosystem," she said.
Source: Skift