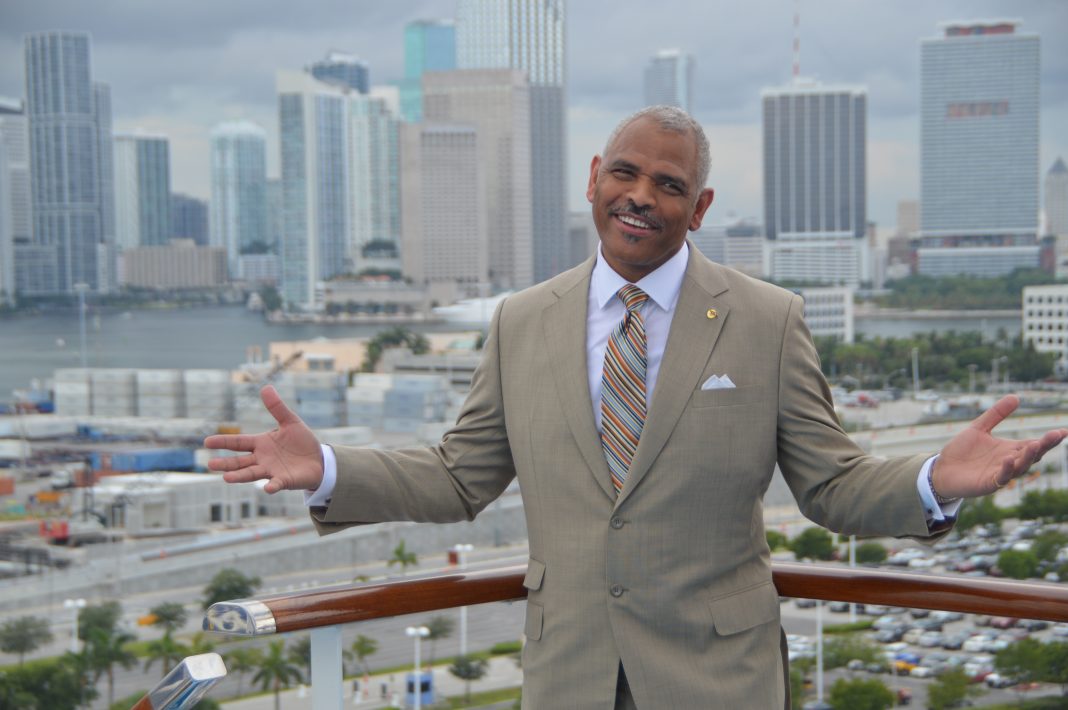 Hello, Arnold. Thank you, Adam.
Cruise Lines International Association (CLIA) Board of Directors has appointed Arnold Donald, CEO of Carnival Corporation & plc, as global chair, effective Jan. 1, 2017. Donald succeeds Adam M. Goldstein, president and COO of Royal Caribbean Cruises Ltd., who has served as CLIA global chairman since January 2015.
"The cruise industry continues to grow and evolve at a record pace, making CLIA's role more important than ever to act as a singular voice and advocate on behalf of the entire global cruise community," said Donald, who oversees 10 global cruise brands. "I'm honored to take on this role and look forward to building on the great work CLIA is doing."
"We are proud to welcome Arnold as our new chair. Under his leadership, we will continue to support the interests and vision for the cruise industry," said Cindy D'Aoust, president and CEO, CLIA. "It has been a privilege to work alongside Adam, and we thank him for his work and dedication as CLIA chair."
During his time as global chair, Goldstein was instrumental in making CLIA the leading authority for the global cruise community. He actively worked to promote the industry's interests with key stakeholders around the world and to increase economic benefits and mitigate risks, including advancing CLIA maritime leadership in both wastewater and emissions technologies and practices.
"It was a privilege to serve as CLIA global chair. The cruise industry is fortunate to have many capable people leading the industry, and CLIA brings them together to advance all our interests, from cruise lines and executive partners to travel agents and agencies," said Goldstein. "Under Arnold's leadership, CLIA will continue to offer a unified voice to help all of our members seize every possible opportunity to succeed."