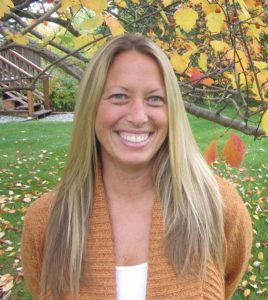 When and how did you first become involved in the tourism industry?
One of my first jobs was as a hostess at the Space Needle Restaurant. I moved to Seattle after graduating from the University of Wisconsin-Madison with a degree in journalism and public relations. From there, I moved to Tempe, Arizona, and entered into the graduate level recreation management and tourism program. It is through this program at Arizona State University where I saw the depth of the opportunities in the tourism industry as well as the connections between industry and public lands. While finishing my master's degree, I worked in marketing and research for Arizona State Parks and interacted with park visitors. I saw firsthand how quality outdoor recreation experiences could benefit visitors' well-being and be economic drivers for a community. After moving to Alaska, I thought, what better place for tourism to be part of local and state economies while providing visitors amazing outdoor experiences?
What short term/long term goals do you have for Alaska's travel industry?
A short-term goal for Alaska's travel industry, which is very close to being achieved, is to transition Alaska's tourism marketing program to one that is industry-led. As the state is facing serious fiscal realities, moving Alaska's marketing program back to one that is managed and implemented by industry allows any investment in marketing to be put back into the marketplace to promote Alaska. Many tourism business owners, tour operators, employees and their families rely on a strong statewide marketing program that complements their own business marketing efforts or provides broad-based marketing strategies they may not be able to afford on their own.
I also hope that Alaska's travel industry continues to grow and provide economic benefits back to Alaska in the form of revenue and jobs. Today, Alaska tourism is a healthy resource development industry. An important aspect of any industry business model is a level of marketing to keep your product top of mind. Alaska can compete as a destination of choice for the millions of travelers who choose our state for their business travel and vacations. However, Alaska risks losing market share as our tourism-marketing budget declines.  With a strong reinvestment in marketing, Alaska will continue to attract visitors who are creating billions of dollars of economic activity for local communities and the state and jobs for Alaskans.
What are your expectations regarding tourism for 2016?
We are predicting a very healthy tourism season this year. We are following several years of solid marketing efforts at the state and regional levels and strong partnerships with cruise companies who are bringing bigger ships to our ports and communities. While low fuel prices are impacting Alaska's state government budget, lower gas prices may encourage more road travelers to take that long-haul vacation north. Additionally, Alaska may see more visitors because of activities around the world that make Alaska a safe and exotic place to visit in the United States. Global cruising is a very competitive industry along with the tourism industry overall. Alaska competes at this international level. Tourism marketing is based on relationships, sharing stories and the ability to reach potential visitors with information about Alaska as a destination. As Alaska realizes lower marketing budgets, we may not continue to see this type of growth.
What can Alaska do to support the growth of tourism?
As the state's leading membership trade association for Alaska's visitor industry representing over 750 tourism businesses, the Alaska Travel Industry Association (ATIA) works on many levels to support the growth of tourism. We have focused our efforts on advocating for positive regulatory and permitting processes at the state and federal levels, providing business to business networking and training opportunities and promoting a well-qualified and sustainable workforce that meet the employment needs of the state's tourism industry.
How is the state going to remain competitive with such extreme cuts in marketing dollars?
Alaska needs a competitive tourism-marketing reinvestment in order for visitors to keep choosing our state as a destination.  In partnership with state government, ATIA is poised to manage and implement Alaska's tourism marketing program. An industry-led program has the ability to streamline overhead costs and realize efficiencies that are inherent in government organizations. Especially in the face of Alaska's fiscal challenges, a public and private partnership between industry and the State of Alaska allows ATIA to put significantly reduced marketing dollars back into the market place to promote Alaska.
What can Alaska do to expand the cruise industry in our state?
ATIA is working with our membership to identify the barriers and opportunities related to cruise growth for Alaska.  Currently, ATIA is committed to have an Alaska presence at important cruise gatherings like Seatrade Cruise Global and to leverage this type of event to meet with new cruise lines with the potential interest to add Alaska as a destination to their itineraries. Along with supporting a positive regulatory environment for cruise companies, ATIA provides a forum at our annual industry convention for cruise ship partners to meet with vendors or potential new businesses that work hand in hand to provide experiences for cruise visitors.