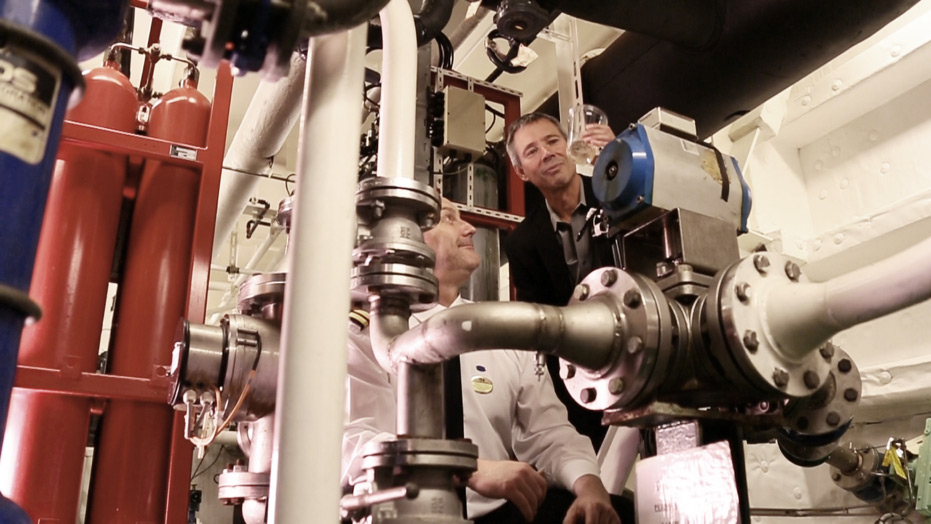 A new study provides the first-ever, wide-ranging analysis by independent maritime environmental experts of the cruise industry's environmental practices and performance.
The in-depth analysis for the Cruise Lines International Association (CLIA) found that with both air emissions and wastewater treatment practices, CLIA members are leaders in the global commercial maritime sector in the development of innovative technologies to advance environmental stewardship. It also found that CLIA members are leaders in the development of industry policies and best practices that further positive environmental performance.
The study illustrates that the overall environmental impact and performance of cruise ships are improving through continuous development of technology, alternative fuels and robust, mandatory industry environmental policies. The study also found that although cruise ships represent less than 1 percent of the global commercial maritime fleet, the industry's actions have substantially contributed to the maritime community's initiatives in environmental stewardship.
Commissioned by CLIA, and prepared by Energy and Environmental Research Associates, LLC (EERA), the detailed study of various multiple research and data sources analyzed the practices and performance of the CLIA Cruise Line Members' global fleet of nearly 300 ocean-going cruise ships as well as the industry's investment in technological innovation aboard newly built ships in its growing fleet.
"Our technical analysis of the cruise industry's leadership and performance in working to protect the environment found that CLIA's ocean-going member cruise lines often go beyond the protective environmental measures required by regulation," said James Corbett, a Professor with the University of Delaware School of Marine and Science Policy, and one of the authors of the study. "The cruise industry also demonstrates continued leadership in the development of responsible environmental policies and investment in technological innovations to further protect oceans and air."
Air emissions
The U.S. and Europe are currently the largest cruise markets in the world. When comparing the level of emissions from all commercial shipping vessels at ports where cruise ships visit in the U.S. and Europe, the study found that the at-berth emissions of cruise ships account for only 3 percent and 1.2 percent of all emissions within those ports in the U.S. and Europe, respectively. Overall, EERA found that CLIA members meet or exceed international air emission requirements. The study also concluded that CLIA members are leaders in the maritime sector in adopting cleaner fuels, controlling air emissions, and preparing vessels to connect to shore-based energy systems. Technologies and best practices identified in the EERA report include the following:
Systems to reduce air emissions from exhaust stacks, including, as one example, advanced Exhaust Gas Cleaning Systems (EGCS) to reduce sulfur oxide (SOx) and particulate matter.
The use of shore power where available, while noting that CLIA Cruise Line Member use of advancements in alternative fuels and emissions abatement technologies could reduce the need for investment in additional shore power in the future.
Fuel switching to lower sulfur fuel before entering an Emission Control Area (ECA), if other methods of emissions abatement are not otherwise available on a cruise ship.
Investment in the use of alternative fuels such as Liquefied Natural Gas (LNG), with the number of new build orders for LNG-fueled ships increasing.
Wastewater
The EERA report finds that wastewater effluents of CLIA members' ocean-going vessels meet or exceed the standards prescribed by the International Maritime Organization (IMO) for international shipping. CLIA's mandatory wastewater discharge policy, which prohibits the discharge of untreated sewage from ocean-going cruise ships anywhere into the sea, goes well beyond international wastewater regulations that allow commercial vessels to discharge untreated sewage into the ocean provided a ship is 12 nautical miles from shore and moving at designated speeds. CLIA members are also leaders in the development and deployment of Advanced Waste Water Treatment Systems (AWTS). At least 26 new builds will use AWTS, and an estimated 50 percent of new cruise ships over the next decade will utilize AWTS, which goes beyond already stringent and effective wastewater regulatory requirements.
Compared against the global commercial maritime fleet, of which cruise ships are less than 1 percent, EERA found that CLIA members have demonstrated leadership in wastewater management in several areas, including the following:
No untreated sewage discharge policy.
Development and deployment of Advanced Wastewater Treatment Systems, on a significant number of new cruise ships.
Compliance with all sewage regulations at the national and international levels, in many cases exceeding the performance of the wider commercial maritime community.
Voluntary compliance with Baltic Sea Special Area Measures for wastewater well in advance of implementation.
A copy of the EERA report can be downloaded here.