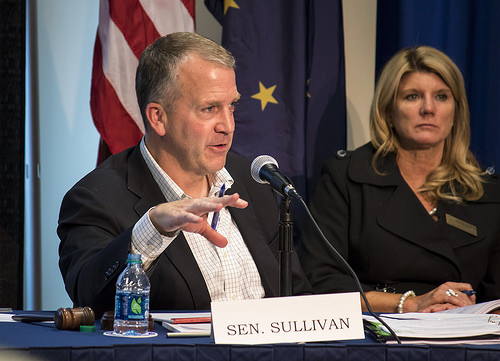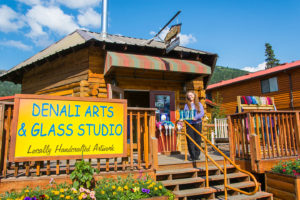 At the request of Alaskans in the visitor industry, Alaska Sen. Dan Sullivan successfully offered an amendment to the Senate tax cut bill to eliminate a provision that would have had severe, negative impacts on Alaska.
The amendment removed a stiff new tax on foreign-owned cruise ships for the time they spend in U.S. waters. It was estimated the tax would have raised $700 million over ten years on an industry that already contributes billions to the U.S. economy.
CLIA Alaska President John Binkley said the tax would have been devastating for Alaska because the cruise ships that call here spend most of their time in U.S. waters.
"This new tax had the potential to undo all the progress we've made recently to attract more and larger ships, which is a great win for the Alaska economy. It would have been a job killer for Alaskans because the cruise lines will move their ships to places where they are most profitable," Binkley said.
Binkley said Alaskans in our industry owe their thanks to Senator Sullivan for his support "We were concerned when we saw this provision come up in the Senate version without any hearing or opportunity to respond," he said. "We contacted Sen. Sullivan and he understood how this was so harmful for Alaska and immediately went to work on eliminating it. He was relentless in making certain other Senators knew how it negatively targeted jobs in Alaska."
He worked closely with Senator Murkowski and was successful in getting the Finance Committee to remove it from the final bill.
Sullivan spokesman Matt Shuckerow said the tax would have "disproportionately impacted the Alaska economy and its workers, particularly in communities that rely on cruise tourism.
"For the many ports of call throughout the Inside Passage and elsewhere across Alaska, this amendment was important to ensure local businesses and tourism-reliant communities – who rely on the more than one million cruise visitors who visit Alaska each year – would not be negatively impacted by this bill," he said.
The American Association of Port Authorities (AAPA) also opposed the tax. "We thank the Senate for deleting a provision in its bill to impose a new tax on the cruise industry. That provision would have hindered American economic growth and jobs."