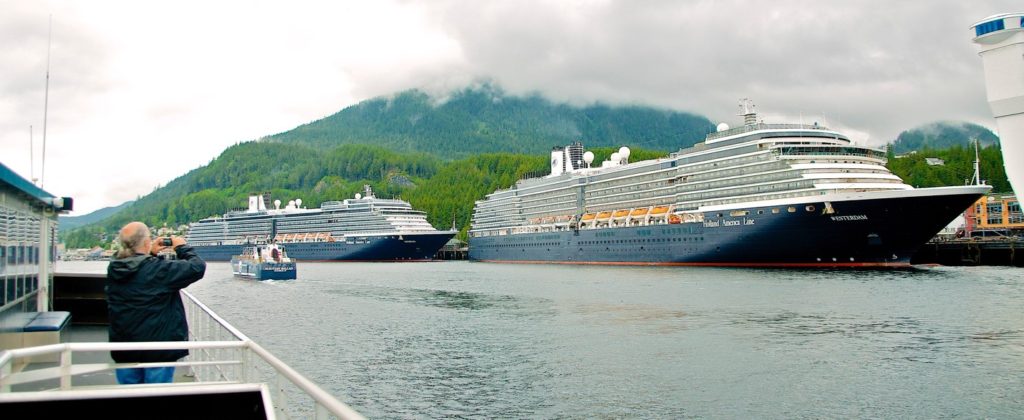 Holland America Line is celebrating 70 years of taking cruise passengers to Alaska next year with six ships in the region sailing from Vancouver and Seattle.
The ships, including Nieuw Amsterdam and Eurodam, will operate between May and September 2017.
Most of the ships will sail a seven-night roundtrip itinerary from Vancouver in Canada's British Columbia that follows the Inside Passage to the fjord Tracy Arm and stops at Juneau, Skagway and Ketchikan.
Three sea days feature scenic cruises around the Glacier Bay National Park and two days within the Inside Passage.
There is also a 14-day cruise available, the Great Land Explorer roundtrip from Seattle, which makes additional calls at Anchorage, Kodiak and Homer.
For those who want a land and sea experience, a stay at Holland America Line's newly restored McKinley Chalets Resort is available in its 20-night Land and Sea Journeys.
"Alaska is a timeless destination that has a great deal to offer – stunning scenery, interesting history and unique culture – which is why we continue to elevate the experience and enhance the itineraries each year," said Orlando Ashford, president of Holland America Line.
"Because of its grandeur, Alaska attracts the largest number of first-time cruisers [in the USA] so it also becomes a wonderful introduction to a cruise holiday and Holland America Line."