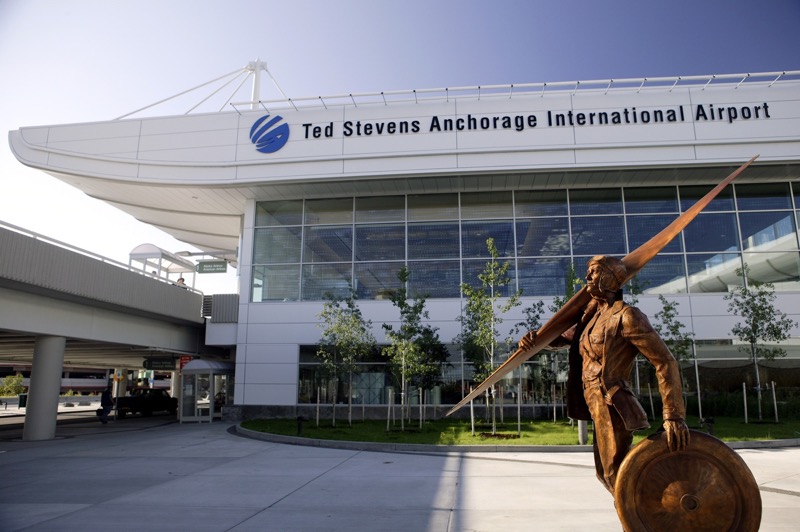 It was another record-setting summer at Ted Stevens Anchorage International Airport (ANC).
May through September saw an additional 68,724 passengers traveling through ANC – nearly a 4.5 percent increase over 2017. The increase in traffic is directly connected to the growing interest in visiting Alaska and the robust efforts of Alaska's vibrant tourism industry. Airport traffic growth was spurred by airlines adding more passenger seats and extra flights to accommodate a steady increase in tourists and cruise ship passengers.
"Most of the increase we saw were tourist coming to experience all of Alaska. The tens-of–thousands of additional tourists translates into tens-of-millions additional dollars pouring into Alaska's economy. We anticipate continued growth next summer," said Jim Szczesniak, airport manager. "Our market is linked with the cruise industry.
"Next summer, United Airlines will increase their service to New York from weekly to daily flights, and Alaska's cruise industry is projecting robust growth for 2019, with additional ships and frequencies. We're working hard to attract new destinations and additional flights to continue the growth."
The Anchorage airport is an important gateway to the city of Anchorage and the state of Alaska. More than five million passengers fly through ANC annually. ANC is responsible for approximately 15,577 airport and community jobs, earning $1 billion. That's 1 in 10 jobs in Anchorage.