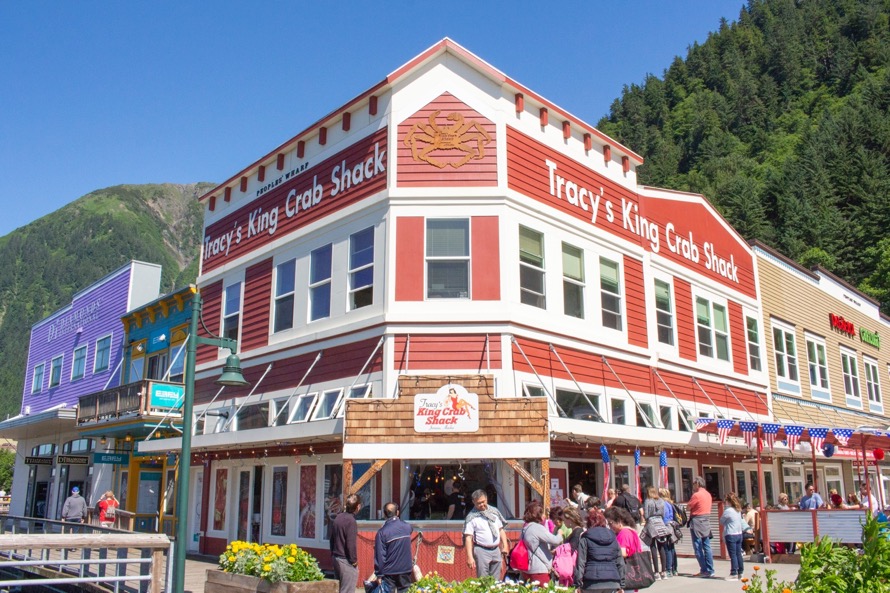 A healthy visitor industry, driven by a growing cruise sector, is expected to add an estimated 4,000 jobs over the next few years, according to the state.
"The leisure and hospitality sector will benefit from continued growth in tourism as well as overall population increase," writes the Alaska Department of Labor and Workforce Development. "We project its employment will increase 9.2 percent from 2016 to 2026, or 3,303 jobs."
The tourism-based industries in this sector and their projected gains are:
Traveler accommodation, including rooming and boarding houses: 717 jobs (9.3 percent).
RV parks and recreational camps: 83 jobs (11.2 percent).
Museums, historical sites and similar institutions: 41 jobs (10.3 percent).
Other amusement and recreation industries: 594 jobs (20.0 percent).
The remainder of the sector is mostly restaurants, bars and specialty food services that, when combined, will grow a projected 8.8 percent (1,982 jobs).
Restaurants lost about 1.7 percent of their employment (-325) in 2016 and 2017 due to less spending in a weak economy.
Bars are also likely to continue their long-term decline, to a projected total loss of 15.5 percent (-230 jobs). These losses will be due mostly to competition with restaurants that serve alcohol rather than to the recession or reduced alcohol consumption.
Specialty food services range from oil field catering services and airline-food handling to traditional catering services, a mix projected to add 250 jobs (11.8 percent) over the decade.
Tourism to bolster transportation
"We project 3.2 percent growth for the transportation and warehousing sector (697 jobs). Tourism-related transportation will drive most of that gain," the state said.
This includes:
Scenic and sightseeing transportation, land: 127 jobs (12.5 percent).
Scenic and sightseeing transportation, water: 168 jobs (22.0 percent).
Scenic and sightseeing transportation, other: 40 jobs (40 percent).
Air transportation, scheduled and nonscheduled, will add a projected 251 jobs (4.0 percent). Water transportation's projection is essentially flat at just 14 jobs (1.0 percent).
The full report is here. http://labor.alaska.gov/trends/oct18.pdf