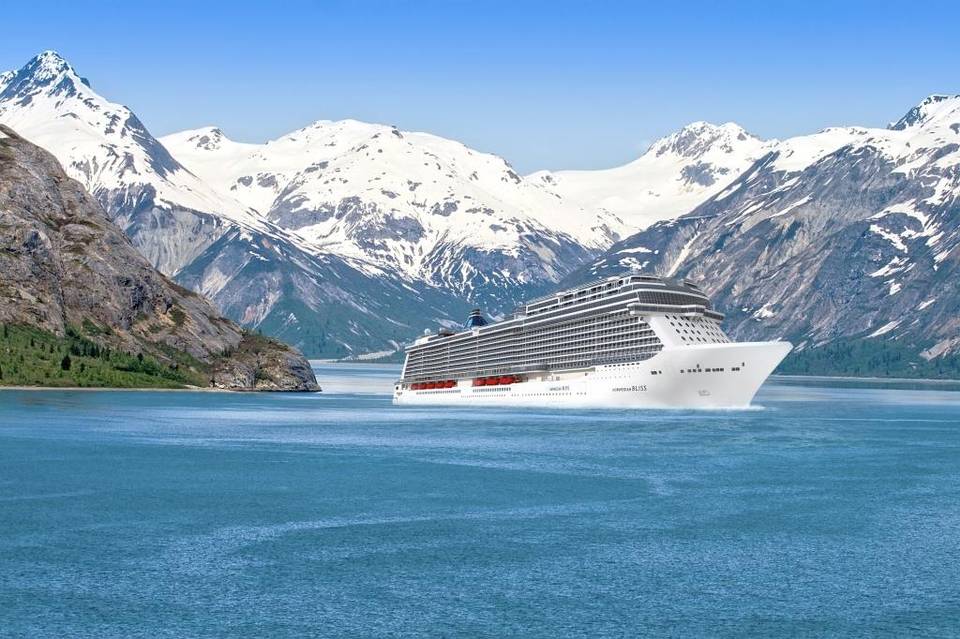 By Chabeli Herrera
In a cruise industry first, Miami-based Norwegian Cruise Line's latest ship won't be built to sail to the sunny Caribbean or to the cruise industry's emerging market in China.
Instead it's designed to go north — way north — to Alaska, where it will become the first ship in the industry custom-built to sail the glacial waters, with amenities designed specifically for an Alaskan experience.
In a ceremony at the Port of Seattle's Pier 66, Norwegian announced that the 4,000-passenger Norwegian Bliss, which is being constructed at the Meyer Werft shipyard in Germany, will start cruising in June 2018.
The ship will sail from Seattle for seven-day itineraries with stops in Ketchikan, Juneau and Skagway in Alaska and Victoria, British Columbia — glacier sightseeing included.
"Alaska is one of the top destinations for our guests to explore and we are thrilled to be the first cruise line to offer our guests the opportunity to experience this coveted destination aboard a brand new, state-of-the-art cruise ship custom designed for Alaska, the first of its kind to ever debut in Seattle," said Andy Stuart, president and CEO of Norwegian Cruise Line, in a release.
Though a number of cruise companies offer Alaska itineraries, Norwegian was the first line to begin cruising between Alaska and Seattle in 2000. Interest in the area started to grow last year, when several lines announced plans to move more ships into the Alaskan market.
This year, Royal Caribbean International announced plans for summer 2017 routes to Alaska aboard the 3,840-passenger Explorer of the Seas and the 2,466-passenger Radiance of the Seas. Carnival Corp.'s Princess Cruises will sail seven-day Alaska itineraries beginning May 2017 aboard the 3,092-passenger Emerald Princess and 3,084-passenger Ruby Princess. Royal Caribbean Cruise's Celebrity Cruises and Carnival Corp.'s Holland America Line also cruise to Alaska.
Norwegian Cruise Line Holdings, the parent company of Norwegian Cruise Line, will also invest $30 million in a 15-year agreement to upgrade the facilities at the Port of Seattle, which will include expanding the guest check-in space by 300 percent and adding a new VIP lounge.
The Norwegian Bliss' hull will be designed by marine mammal artist and conservationist Wyland, known in Florida for his art galleries and whale tail design on the Protect Florida Whales license plate. The hull design will be revealed later this month.
Features of the Norwegian Bliss and homeport schedules for fall through spring have not yet been announced.
Source: Miami Herald