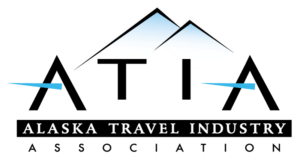 The capital budget signed by Gov. Mike Dunleavy includes several projects important to the visitor industry, including $7.4 million for tourism marketing by the Alaska Travel Industry Association.
The appropriation includes $73 million for highways and airports, which secures $877.2 million in federal funds. The road projects funded include:
Parks Highway repaving from Milepost 163-168 and 169-174
Richardson Highway reconstruction from Milepost 159-167 and 18-24, resurfacing
Utqiagvik Airport combined maintenance and operation
Point Hope Airport realignment
Kenai Spur Road rehabilitation
Parks Highway Pittman Road to Big Lake Road, Milepost 48-52
Seward Highway, Placer River to Twenty Mile River, Milepost 77-81
Haines Highway Milepost 12.2 to 23
Juneau Glacier Highway improvements in the Lemon Creek area
Kodiak Channel bridge improvement
Aside from road improvement funding, the Department of Transportation received $4 million to replace the Seward dock.
"Today's action represents only one part of the equation — a properly funded capital budget that we see as significant progress for fulfilling our commitments to Alaskans, encouraging growth within our economy, and working together on moving forward," the governor said in his prepared remarks at the signing ceremony."