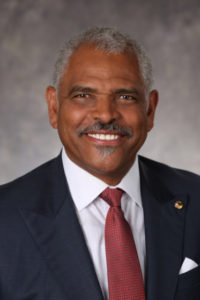 Carnival Corporation has been recognized by the Catalyst CEO Champions For Change (Catalyst Champion) initiative as a top organization supporting the advancement of women's leadership and diversity in the workplace.
Made up of a collective of more than 50 high-profile global CEOs, the initiative helps promote diversity, inclusion and gender equality within leading organizations, while driving change designed to accelerate the advancement of women into leadership.
Diversity and inclusion have long been priorities at Carnival Corporation, with 120,000 employees representing more than 100 countries. As CEO since July 2013, Arnold Donald has also been a strong champion of engineering "diversity of thinking" across the company, fostering innovation through all forms of diversity, including gender, ethnicity, background, upbringing, education, geographic origin and experience.
During the past five years, numerous diverse leaders have been appointed to leadership roles as presidents of the company's cruise line brands and in key roles within global port and destination development, human resources, marketing, sales, operations and procurement, while continuing to promote diversity and inclusion.
"It is a great honor for Carnival Corporation to be recognized as part of the Catalyst CEO Champions For Change initiative," said Roger Frizzell, chief communications officer for Carnival Corporation. "We are very proud of the diversity of our workforce and we believe strongly that diversity of thinking helps drive innovation. We have seen time and time again that leveraging the knowledge and creativity of our collective backgrounds, experiences and perspectives produces smart, innovative solutions and approaches to our overall business and especially our top priority of consistently exceeding our guests' expectations."
"We commend Arnold Donald along with the other Catalyst Champion CEOs, who represent a passionate group of change agents," said Deborah Gillis, president and CEO, Catalyst. "They are already leaders and champions of gender equality and inclusion. Now they are taking bold action, holding themselves publicly accountable for doing the right thing and inspiring all of us to do more."
Carnival Corporation has also pledged to:
accelerate progress in the representation of women, including women of color, in executive/senior level positions over five years.
maintain (where strong) or accelerate representation of women, including women of color, on the company's board of directors (or equivalent) over five years.