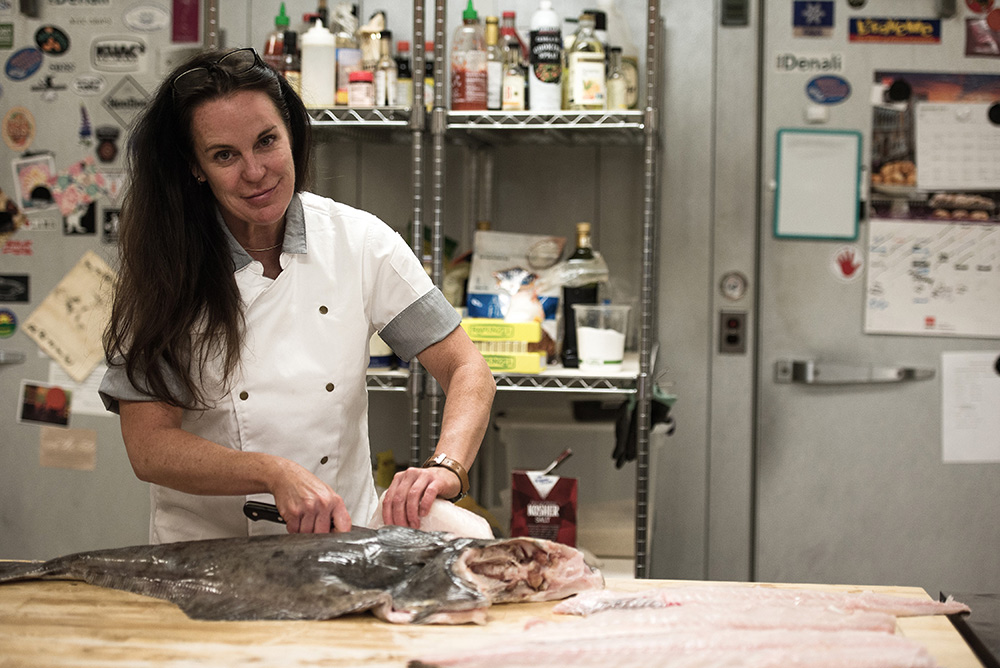 For its 15th season, Top Chef welcomes 15 new contestants to step up to the stove, including its first Alaska chef, Laura Cole, owner and executive chef of 229 Parks in Denali.
The new season premieres December 7 on Bravo. Host Padma Lakshmi, head judge Tom Colicchio, and judges Gail Simmons and Graham Elliot follow the competing chefs across Denver, Boulder, Telluride and Aspen for challenges, like a snowy campfire cook-off and a cauldron-cooking competition at the Food & Wine Classic.
Cole first started working in Alaska kitchens 20 years ago. She earned a degree from the New England Culinary Institute, a master certificate for confections from the Ritz Escoffier L'Ecole de Gastronome in Paris and was nominated for a James Beard Foundation Award.
She opened 229 Parks in 2005. "My husband, with the help of many friends, built me this beautiful restaurant so I could continue my culinary passions."
Cole incorporates fresh, local Alaska ingredients, which played a huge role in her selection.
"She's running a really popular restaurant, and we had never had a chef from Alaska before, and we really loved her story, a chef who is trying to create really great food in an interesting part of the country," said Dan Cutforth, "Top Chef's executive producer. "We look at it very simply. It's a mixture of culinary experience, an interesting story, and it just seemed like a really interesting perspective."
Cole said being on the show ­– which has already been filmed – was the experience of a lifetime.
"It was such a fantastic opportunity to get to know and collaborate with an incredibly talented and diverse group of chefs that I would never have had the opportunity to get to know and work with otherwide," Cole told the Fairbanks Daily News-Miner. "It's just been amazing."