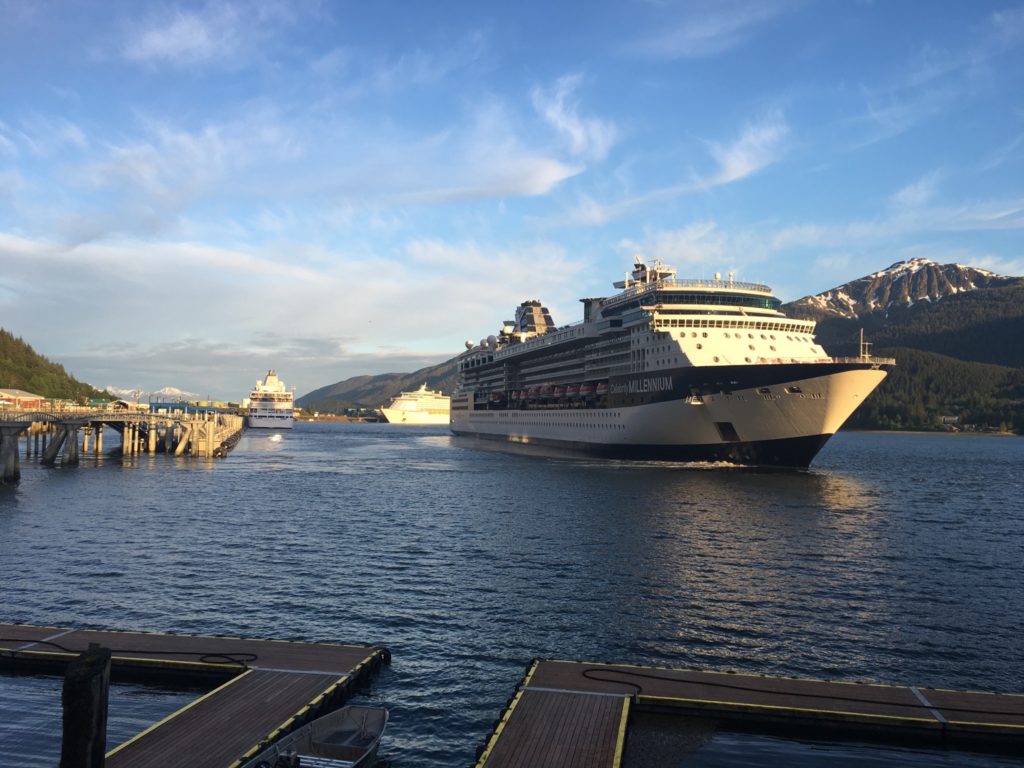 A federal judge has ruled that the per-passenger cruise ship fees levied by Juneau can only be spent on projects that directly benefit the ships, and not on passengers. The ruling is expected to impact ports across Alaska and around the United States. Judge H. Russel Holland made the ruling in a case filed 2 ½ years ago by CLIA Alaska.
"We are pleased with the ruling and the clarity with which the judge detailed his opinion," said CLIA Alaska President John Binkley. "Our primary goal was to seek guidance from the court so both the industry and communities understand the rules going forward. Our motion was purely prospective, as we did not seek any damages for past expenditures found to be unconstitutional. We also agreed that Juneau could legally charge a fee for items such as the debt service on the cruise ship docks.
"Our approach is consistent with our long-standing desire to work with local communities on infrastructure to ensure our ports continue to provide a high-level guest experience and are able to accommodate the vessels which bring substantial economic benefits to those communities."
The City and Borough of Juneau has been spending the $8 per passenger it charges the ships on an increasingly wide range of things, including the Juneau Airport, general government services, and over $10 million on an artificial Island and whale park nearly a mile away from the cruise docks.
According to the judge, "The proper question as to each category of expenditure is: Does the expenditure provide service to a vessel? If the answer is yes, the expenditure is constitutional. If the answer is no, the expenditure is unconstitutional under the Tonnage Clause."
The U.S. Constitution Tonnage Clause prohibits states from charging for a vessel's cargo without providing a service to the ship. This provision protects Alaskans as well, such as from the $50.00 container charge proposed years ago in Washington State for all goods coming to Alaska.
"The general principle is that fees cannot be used as a kind of revenue stream to finance things away from the vessel itself…" said Jonathan Benner CLIA's attorney.
The judge listed a few examples of what is constitutional to further clarify his decision.  For example, maintenance costs for a gangway that benefits passengers getting on and off the ship is allowable because it directly benefits the ship as well as the passengers.
"We look forward to working with our port communities to implement the court's guidance. Proper use of fees statewide will help ensure our ports are prepared to host new vessels, ensuring Alaska remains a top destination, creating more jobs, economic opportunities, and supporting communities through raising millions in sales and property taxes for local services," Binkley said.