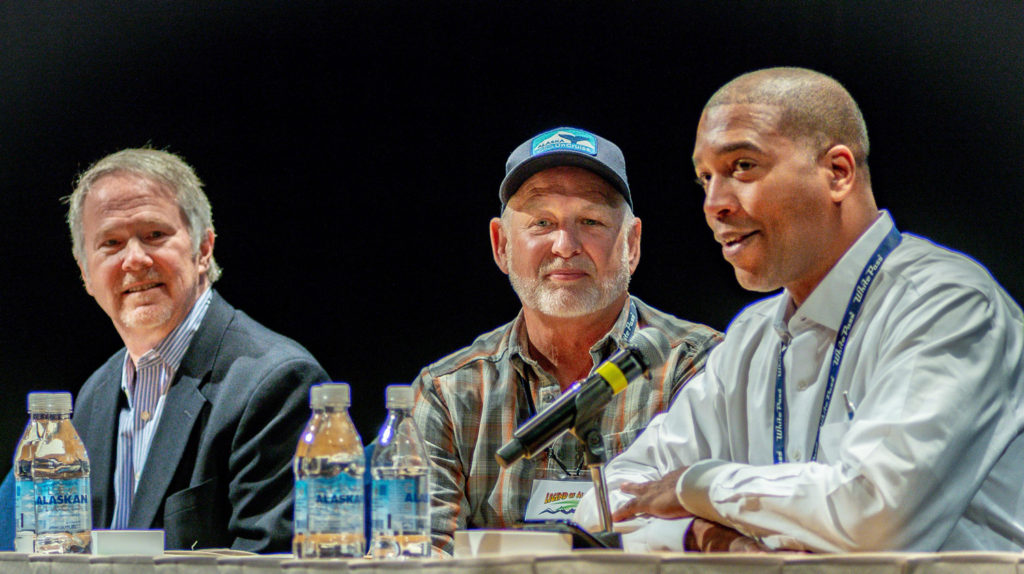 In recognition of the growing importance of the cruise sector, the Alaska Travel Industry Association (ATIA) hosted the "Ports + Cruise Operators = Success" seminar prior to its annual convention in Juneau. The event brought together cruise lines, ports and cruise partners for a blended discussion of interesting industry insights, opportunities and best practices.
Here are some highlights.
Commitment to Alaska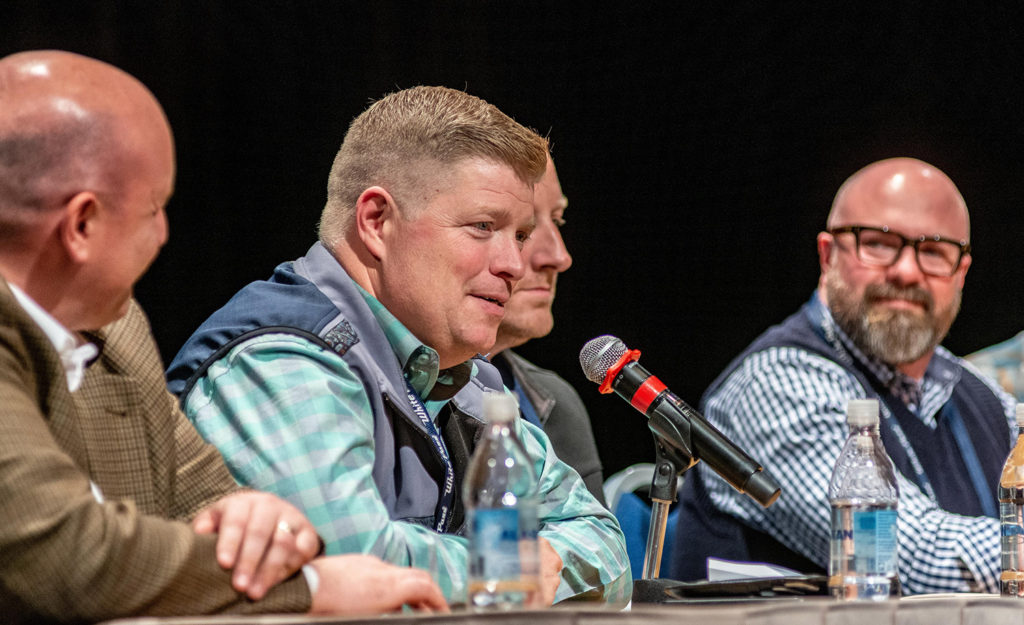 When asked about the future of Holland America/Princess in Alaska, Ralph Samuels, HAL's vice president of External Relations, said: "We are all in," noting that HAL and Princess are the largest bed-tax payers in both Fairbanks and the Denali Borough. He said the spate of recent cruise lines investments in Alaska infrastructure is a good thing for Alaska. "The more investment you have, the more committed they become to stay and grow markets."
Samuels explained how cruise ships are prioritized at a dock. "Dock scheduling occurs two years out. Time, speed, distance and birthing history are all factored into how cruise ships line up at a dock. It all depends on relationships and history. Icy Strait Point and Ketchikan's Ward Cove are game changers that have set off a giant chess game of logistics between companies and ports of call.
---
What makes a good port experience?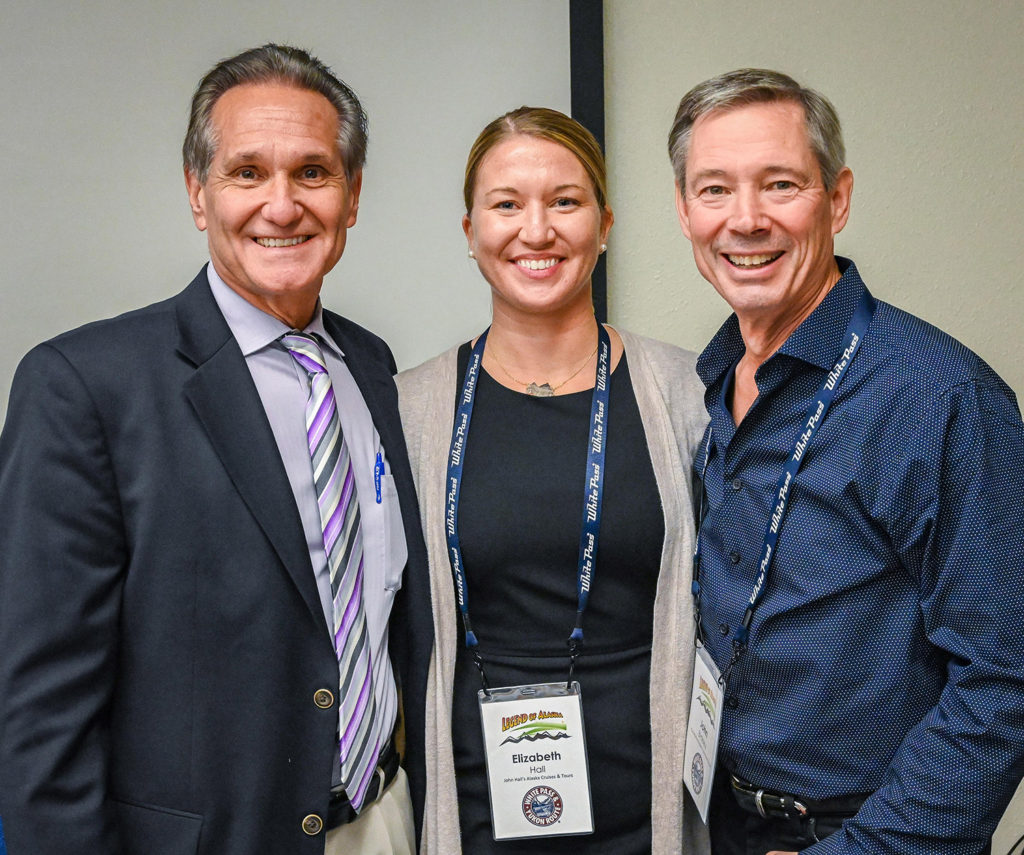 On the question of defining the relationship between ports of call and the cruise operators, an industry panel agreed that the best relationships are symbiotic. "The tour has to be affordable, the port needs to offer affordable services and the community experiences need to be affordable," said Russel Benford, Royal Caribbean vice president of Government Relations, America.
"We rely on the communities to make the visitor experience unique to their market. And, we encourage them to offer quality, customized, unique experiences. The more differentiation there is between stops, the better," said Benford, who also dispelled the myth that cruise lines own gift shops. He said Royal Caribbean does not own any gift shops in any of its ports of call. They also don't dictate products or experiences.
---
What can communities do to assist with transportation and visitor experiences?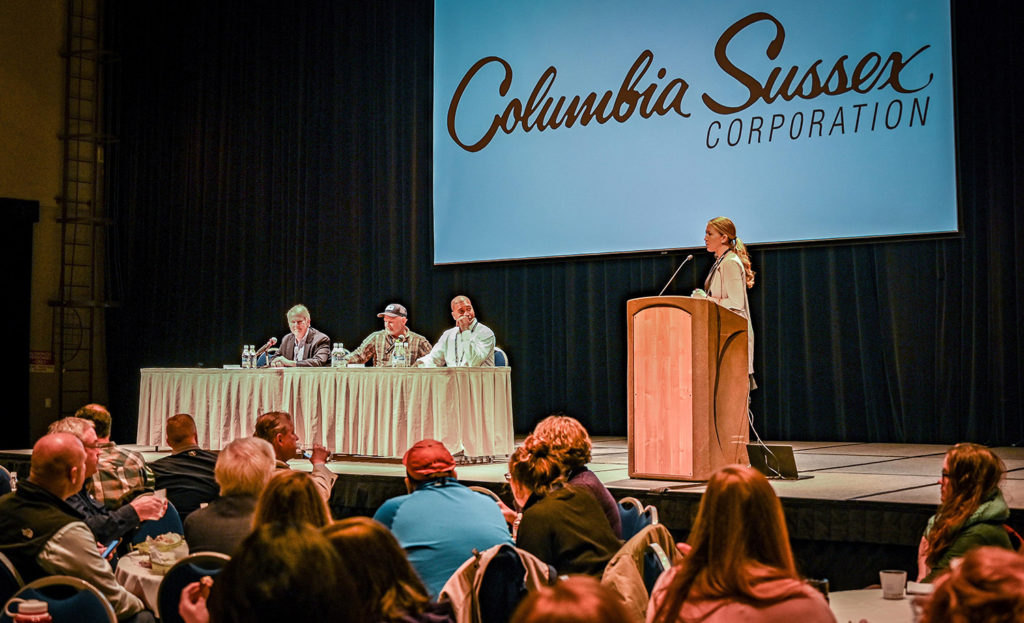 Service the same niche markets cruise industries are catering to, panel members said. The fastest growing segment is multi-generational family groups, so offer an experience that accommodates a range of ages. Cruise ships, for example, have responded to the multi-generational market with three-bedroom suites and have designed ships with a range of mobility issues in mind. A land-tour experience needs to accommodate the same.
Royal Caribbean's Russel Benford suggested that there is growing interest is cultural experiences, and his company is looking to stay ahead of the trend. He hoped that communities and operators would see value in changing their mix of products to accommodate this growing area of demand.
He went on to say that the mega ships are packed with thousands of visitors who are looking for unique, custom experiences. Small group tour options can be packaged as "intimate and private," even when they sell at a premium, he said. Successful cruise destinations need fresh product to keep the destination fresh.
Ralph Samuels said one of the biggest needs is better signage and communication with guests. He also asked that land-based tour operators keep topics front and center so they can continually work to improve.
---
Investment pays off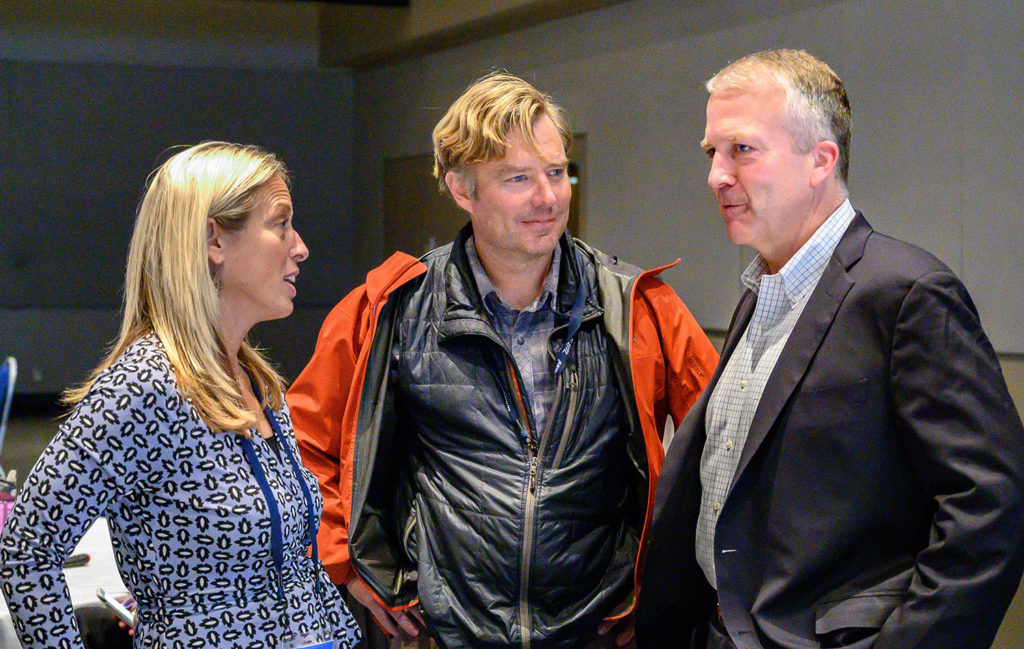 After losing all their cruise ships to a lack of infrastructure and things to do, Valdez invested $100 million in harbor and other improvements, according to Jeremy Talbott, Valdez Ports and Harbors Director. The investment paid off. The Prince William Sound community greeted two ships a total of 13 times this past season and expects the numbers to increase in 2020.
---
Seattle on the move
Ron Peck, director of Tourism Development at the Port of Seattle, explained how the port's new program to pre-check luggage on ships bound for Alaska not only adds convenience, it carries a big economic punch by freeing up visitors for the day. This gives Seattle's retailers a direct economic boost and enhances the Alaska-bound passenger experience. The port has three positions outside of the Seattle area to assist and grow Alaska cruise markets.
---
Needed: More trained workers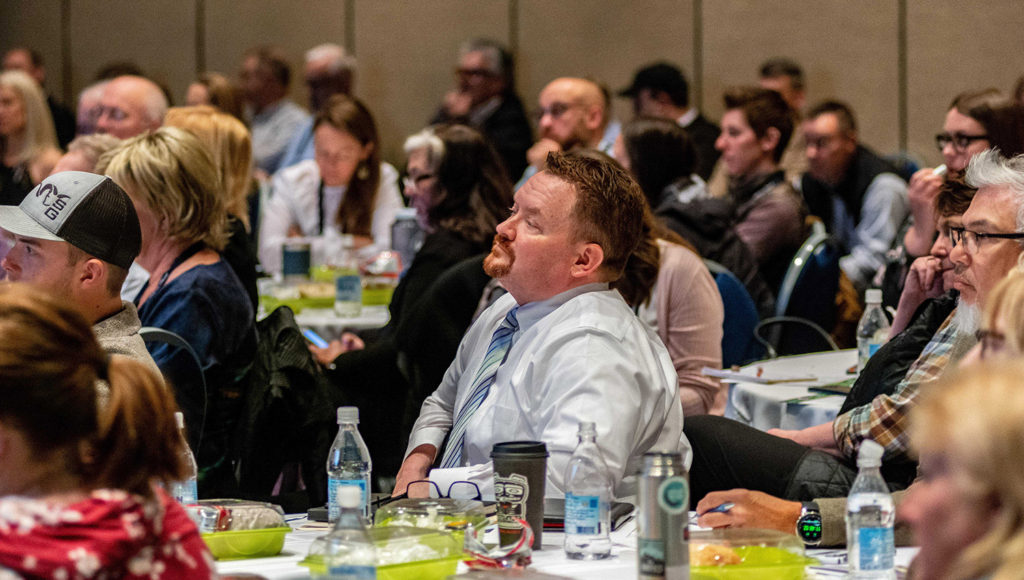 Workforce development is a huge challenge, said Alaska-owned and operated Premier Tours' President Josh Howes. "It takes hundreds of skilled and entry-level employees to operate a tour program with over 100 motor coaches and four dome rail cars in summer, and a limited winter season."
---
Be creative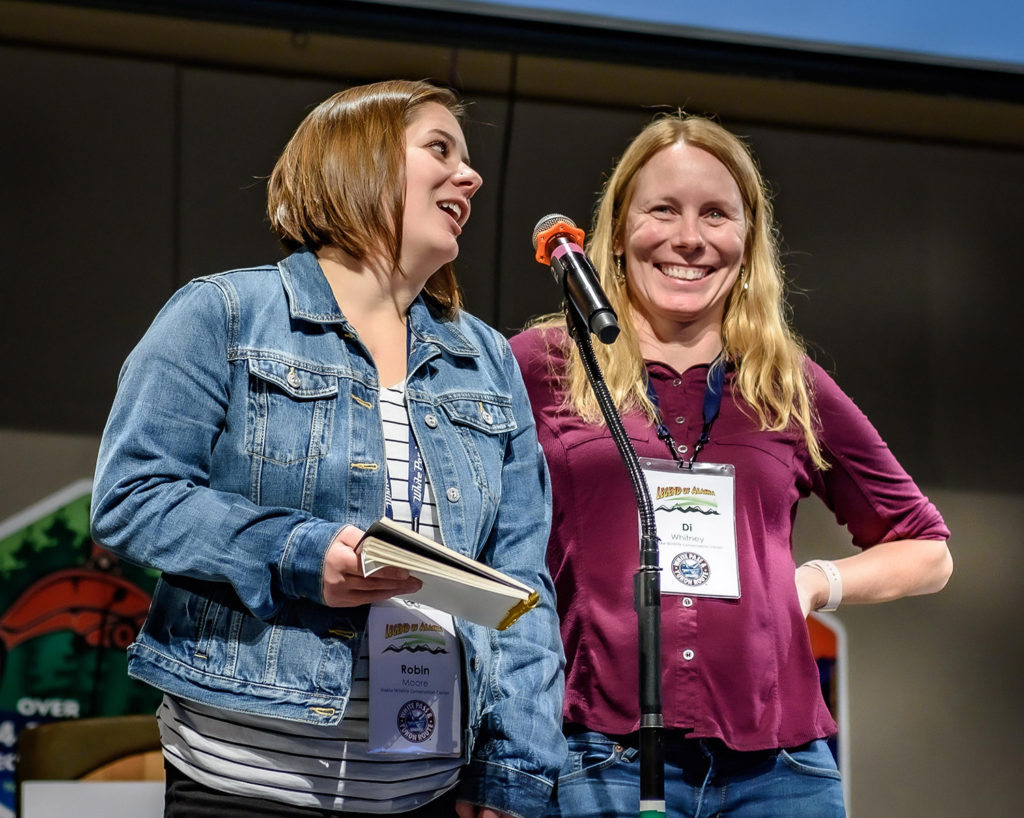 Dennis McDonald suggested that tour companies, like his Alaska Coach Tours, need to communicate better among themselves and spread out on tour routes. He encouraged building custom-tour experiences, such as one offered in Saxman, a Tlingit village just south of Ketchikan, where visitors sit with Elders and enjoy a taste of Native foods. In Sitka, his company was able to retrofit its coaches to accommodate more passengers, thus relieving traffic congestion.
One recurring theme throughout the conference was the need for entrepreneurs and communities to offer cruise passengers unique, customizable visitor experiences. Cruise lines are looking for new ideas.