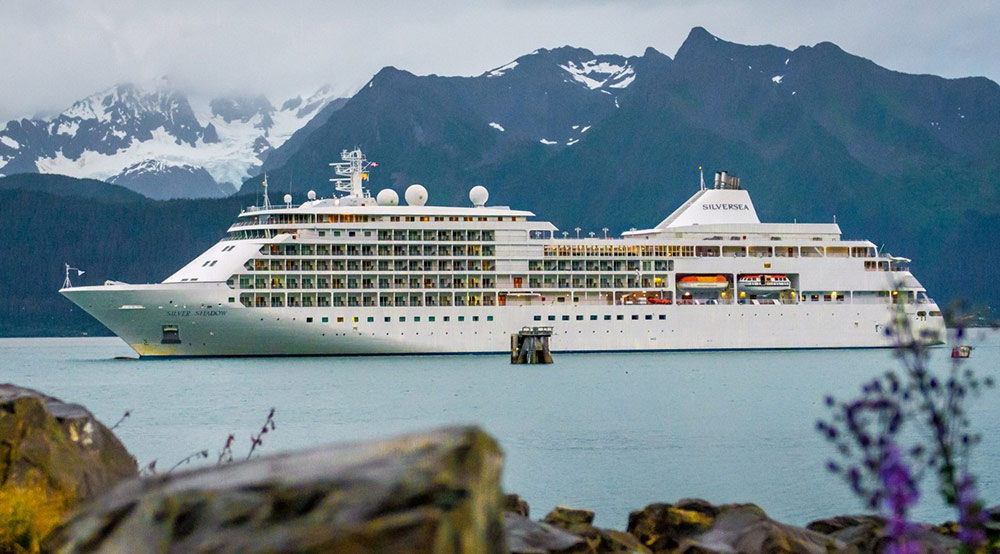 Interest in small-ship cruising, traveling onboard ships with a smaller passenger capacity, is on the rise among travelers. The Cruise Lines International Association (CLIA), the world's largest cruise-industry trade association, has uncovered some interesting facts about small-ship cruising.
"The small-ship sector is a vital and constantly-evolving part of the overall cruise industry that excels at creating unmatched travel experiences, making it more popular than ever," said Cindy D'Aoust, president and CEO, CLIA. "Small-ship cruising allows for a unique and intimate cruise unlike any other."
Five fast facts about small-ship cruising:
1. Small ships can cruise the world: Contrary to popular myth, small ships have the ability to sail to a myriad of destinations around the world, some of which are unattainable by bigger ships. Small ships often cruise along famous and historic rivers, offering a chance for the mode of transportation to become a wonder in itself. To create an even more memorable experience, many small-ship cruise lines also offer themed itineraries that focus on different interests, like diving or beer tasting.
2. Small-ship cruising is affordable for a variety of budgets: In the case of small-ship cruising, exclusivity and intimacy don't mean the experience is unattainable for the majority. In fact, small-ship cruises are affordable at a variety of different price points.
All-inclusive cruises can lend themselves to a variety of budgets. Regent Seven Seas Cruises offers all-suite accommodations, round-trip air, personalized service, cuisine in specialty restaurants, fine wines and spirits, unlimited internet access, gratuities, ground transfers and a pre-cruise hotel package for guests staying in concierge-level suites and higher. The cruise line also offers unlimited sightseeing excursions in every port and nearly 90 percent of Regent Seven Seas Cruises' shore excursions are free and unlimited for travelers to choose, as long as their time allows.
3. Small ships offer unique experiences onboard and on shore: Just because smaller ships lack space doesn't mean they lack amenities or entertainment. In fact, on many small ships the crew-to-traveler ratio is quite impressive, with some ships having a nearly one-on-one service ratio. Another large draw to small-ship cruising is sailing to unique destinations thought nearly unattainable by ship and being able to enjoy all that those destinations have to offer on-land with port-intensive itineraries.
4. Small-ship cruising is flexible to each traveler: Just because the ships are smaller doesn't mean the schedule or planning is more rigid. In fact, small-ship cruising lends itself to creating personalized trips for every type of traveler. There is something for everyone on a cruise, no matter the size of the ship.
Cruisers looking to enrich their lives in specific ways can find a multitude of flexible and passion-driven enrichment programs on Silversea Cruises. Opera and ballet fans, food and wine connoisseurs, bridge players, wellness enthusiasts and lifelong learners can appreciate indulging their passions with Silversea's onboard enrichment programs in 2017 that can be tailored to each participant's liking in an intimate setting. Looking to satisfy travel companions who may not be so passionate about your interests? Silversea also offers signature cruise luxuries like sun decks, spas, delicious cuisine and guest pools.
5. Small-ship cruising differs from large ship cruising in ways big and small: It's no secret that small-ship cruising differs from travel on larger vessels, but small ships have points of differentiation that can make even the most skeptical cruise traveler fall in love. Small ships can navigate narrower channels, offering a chance for cruisers to visit hidden gems unattainable by other means of sailing.
Small-ship cruising offers a more intimate travel experience in many ways. For example, Seabourn ships have no more than 300 suites and are modeled similarly to private clubs, where travelers share open decks, social spaces and enjoy personalized attention from the crew. In fact, at its "Caviar in the Surf" beach barbecue, staff plunge into the water to offer guests iced champagne and caviar at a surfboard bar—a unique and personal experience for each traveler. Another one-on-one style perk of small ship cruising is a behind-the-scenes peek. Seabourn also offers travelers a chance to accompany the ship's executive chef on a trip to the local market to learn more about local produce and prepare them together back in the ship kitchen.
The size of the ship can create a unique experience in a variety of destinations. For instance, many large ships travel through the Panama Canal, but small ships are able to offer the most intimate experience along the famed canal. Windstar Cruises offers wet landings and access to ports like Bahia Drake, Puerto Jimenez, Parida and Bocas del Toro in Costa Rica and Panama so travelers can get an up-close, personal experience. In addition to the Panama Canal, Windstar also offers themed cruises for travelers with a specific passion, like wine or racing. The line's Barcelona & Grand Prix of Monaco voyage allows cruisers to experience the Grand Prix with a Formula One racing expert and cocktail reception.
Source: CLIA