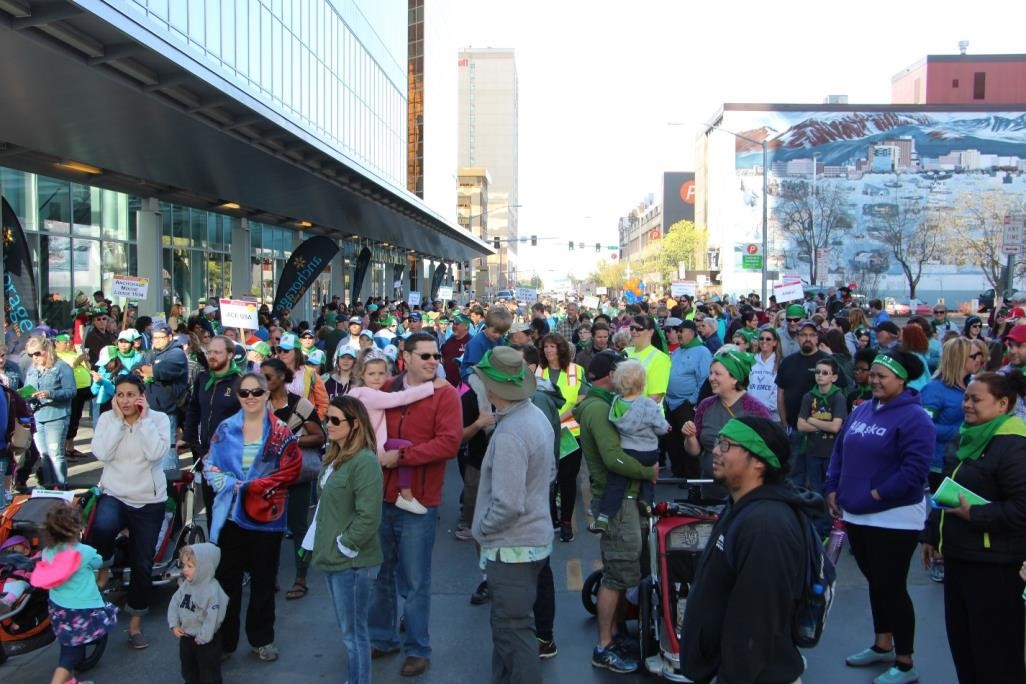 By Anita Nelson
Visit Anchorage
In a collaborative effort to aid nonprofits, more than 250 tourism-related businesses pulled together for the 18th annual Visitor Industry Charity Walk (VICW) in Anchorage.
"The event, also known as the Graze to Raise, would not be possible without the support of the tourism industry, the commitment of volunteers and the dedication of nearly 1,000 walkers who chose to make a measurable difference in our community," said Julie Saupe, president and CEO for Visit Anchorage.
The Anchorage VICW showcased some of the best food the city has to offer and allowed participants to burn calories while raising money for charity. This year, more than $25,000 will be distributed in mid-June.
The 5k walk began at the Dena'ina Civic and Convention Center, and traveled through downtown Anchorage, with tasty snacks at food stations hosted by restaurants and hoteliers along the route. The event ended at the Dena'ina Center for the grand finale featuring desserts, live entertainment, a beer and wine garden, children's activities and prize drawings.
The event was underwritten by Alaska Airlines, with a cash and in-kind sponsorship of $10,000. The event drew the interest of 49 teams and more than 50 charities.
"Alaska Airlines is proud to partner with our visitor-industry friends to help charities across Alaska," said Scott Habberstad, director of sales and community marketing for Alaska Airlines. "Connecting to the community and causes is a part of our corporate culture."