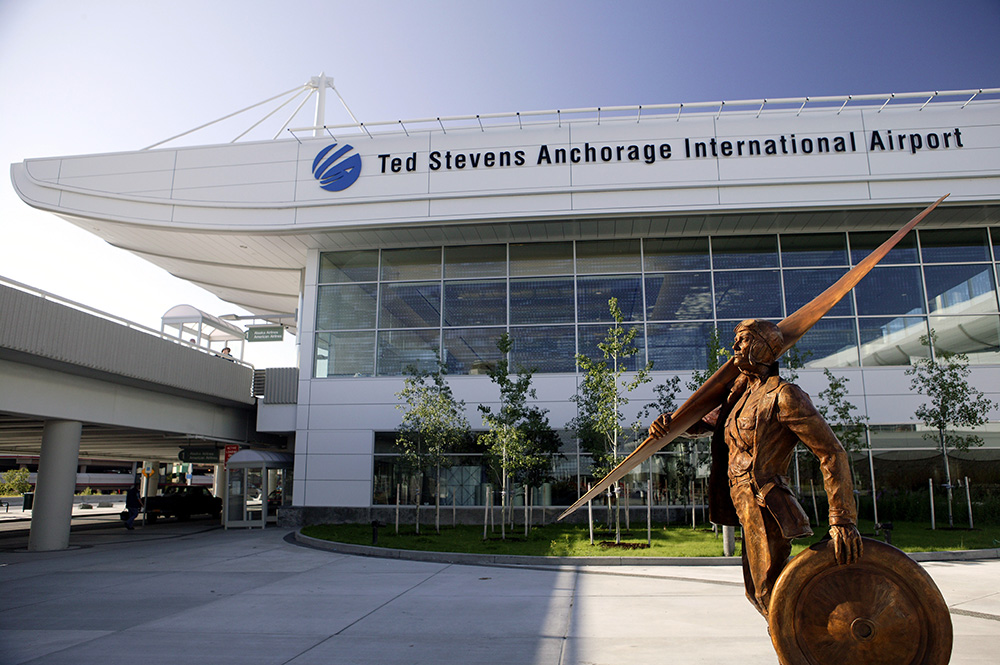 Cruise lines have enjoyed significant growth over the last several years, bringing new money into Alaska's economy and providing a bright spot in uncertain times. As tourism continues to grow, industry leaders in Anchorage suggest turning their gaze east, to target Asian customers looking for the trip of a lifetime.
"[When it comes to] Asian travelers," says Jim Szczesniak, manager at Ted Stevens International Airport, "the top five activities they're looking for are eco-tourism. They're going to the Grand Canyon, Yosemite. They want to see U.S. cities like San Francisco, or they want to go to Hawaii. We can capture this, and bring them to Anchorage first."
Anchorage is considered the perfect hub for a growing travel trend already in place in Reykjavik, Iceland. Carriers like Iceland Air and WOW Air offer up to seven days in Reykjavik before travelers continue to their final European destination, without incurring additional airfare expenses. Szczesniak believes this model is perfect for Anchorage, and the cruise industry can be the driving force behind bringing it to fruition. Alaska cruises offer the pristine views eco-tourists have in mind and allow stopover travelers to maximize their experience in a short period of time.
The Anchorage Airport is poised for significant growth over the next several years, both in terms of cargo and passenger sections. At a recent "Make it Monday" forum at the Anchorage Chamber of Commerce, Szcznesniak described his plans to help fuel economic growth by tapping into Asian markets.
After a relatively quick eight-hour flight from Beijing to Anchorage, Asians tourists can be through customs and on their way to Seward for a cruise more quickly than the same tourist would take to fly into LAX. Alaska's unique location means that Asian travelers can fulfill their eco-tourism goals in less time and, often, for less money. That leads to increased excursions, which bolster Alaska's economy. As more airlines begin to offer the Boeing 737-Max, Anchorage becomes an easier hub for travelers who prefer non-stop travel options.
Now is the time for the cruise industry to shift attention to Asia, in conjunction with ongoing efforts from the Anchorage Airport to bring those tourists to Alaska, Szczesniak says. More flights to Anchorage results in more potential cruisers, and those tourists will begin planning their excursions in advance. Intra-state cruises benefit highly from this, but Anchorage-origin cruises can also take advantage of this new demographic over the next few years.