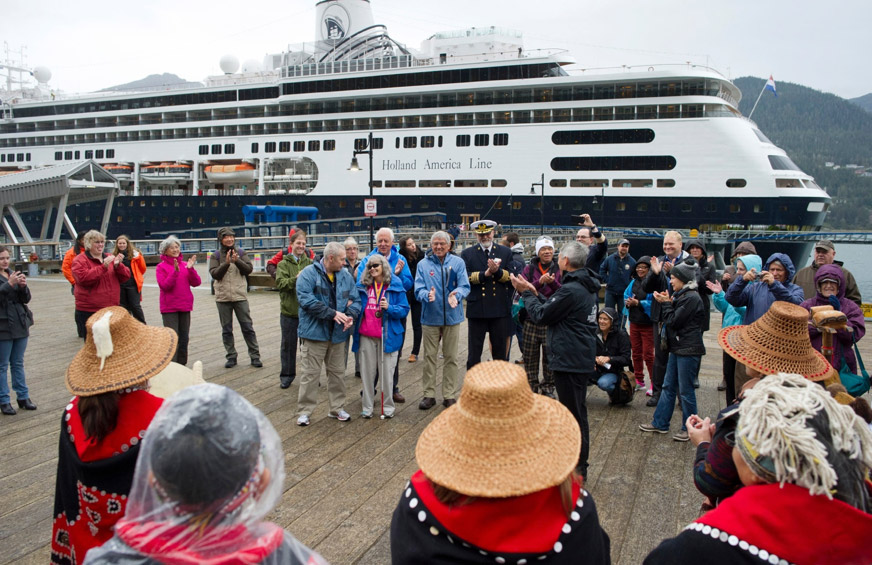 What began in 1947 in Fairbanks as a small tour operation has grown into a cruise line that will bring hundreds of thousands of passengers to Alaska in 2017. Holland America is celebrating its 70th anniversary in Alaska this year with seven ships, special brews, special food and special entertainment. The cruise line has been coming to Alaska longer than Alaska has been a state.
"Celebrating 70 years in Alaska — or any destination — is a milestone that isn't often seen in our industry. We are especially proud to have been the first tour company in Alaska back in 1947, showing the beauty and greatness of this region to travelers," said Orlando Ashford, president of Holland America Line.
Holland America's longest partnership in Alaska has been with the Binkley Family and its Fairbanks Riverboat Discovery tours. The two companies have partnered together 68 of the 70 years the cruise line has been doing business in Alaska. Holland America's presence in Alaska has since grown to include cruises and land tours spanning much of the state, all the while keeping to its roots of treating its guests to an Alaska experience.
"Going into 2017 we wanted to mark our anniversary in a memorable way with special experiences that add an extra dimension to our robust Alaska programming and bring even more of Alaska to our guests," Ashford said.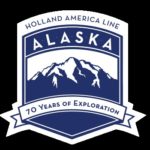 Passengers aboard the Holland America ships will be treated to an expanded selection of Alaskan Brewing Co. beer, including a commemorative 70th Anniversary Pale Ale, along with regional dishes and themed décor, including a special Baked Alaska. Alaska recipes will be featured in the onboard cooking shows and guests will enjoy a wide variety of live entert
ainment, including a Native Voices show. featuring the cultural traditions of Alaska and the Yukon and a special BBC Earth "Alaska in Concert" musical spectacle. Select sailings will also offer Music Walk™, with Lincoln Center Stage, B.B. King's Blues Club and Billboard Onboard.
The season's first ships – the Eurodam and Nieuw Amsterdam – pulled into Juneau May 1 and the last ship to leave – the Amsterdam – departs Dutch Harbor on Oct. 7.
The Eurodam replaces the Westerdam this year, sailing from Seattle, while the Oosterdam moves from Europe to Alaska.
Holland America Line is offering 126 seven-day cruises and nine 14-day "Great Alaskan Explorer" sailings that run through late September. Highlights include 46 seven-day cruises roundtrip from Vancouver, British Columbia, Canada, on Nieuw Amsterdam, Volendam, Noordam and Zaandam. In addition, Noordam and Zaandam each will sail 18 one-way alternating north-south seven-day cruises between Vancouver and Seward.
Oosterdam is slated to sail 21 seven-day cruises roundtrip from Seattle. Eurodam will depart Seattle on 22 roundtrip, seven-day cruises, while Amsterdam is scheduled to sail one seven-day itinerary from Seattle followed by nine 14-day Great Alaskan Explorer voyages.
Oosterdam's seven-day roundtrip Seattle itineraries will call at Juneau, Sitka and Ketchikan and Victoria, British Columbia.