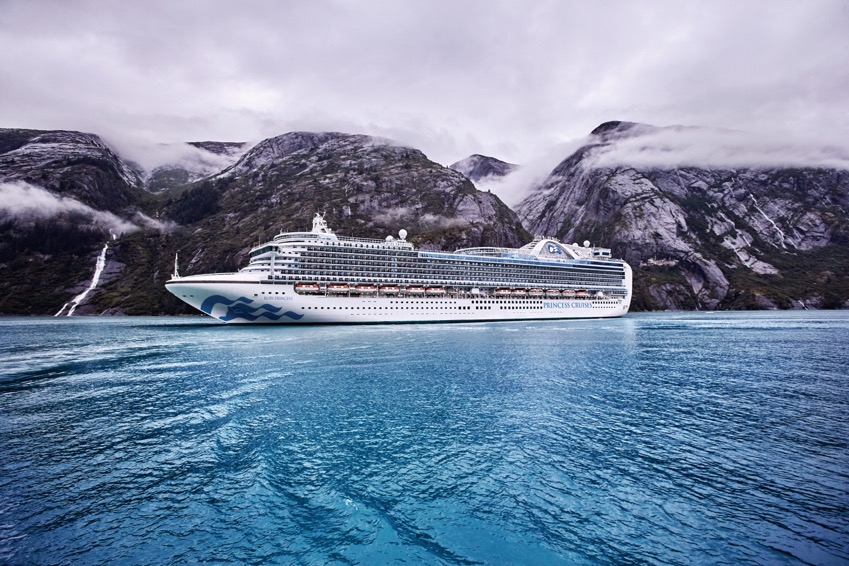 Princess Cruises is sending an eighth ship to Alaska in 2020.
The 2,600-passenger Golden Princess will debut a full season of 14-day Inside Passage voyages, sailing round-trip from Los Angeles with a visit to Hubbard Glacier.
The Royal Princess will return as the largest ship sailing in the Gulf of Alaska on the seven-day Voyage of the Glaciers itinerary. The flagship of the Princess fleet, the Royal Princess has a capacity of 3,600 passengers. Other Princess ships that will cross the Gulf include Grand Princess, 3,100 passengers; Coral Princess, 1,970 passengers; and the return of the intimate Pacific Princess, 670 passengers.
Sister ships Ruby Princess, 3,600 passengers, and Emerald Princess, 3,114 passengers, will sail on seven-day Inside Passage voyages out of Seattle, and Star Princess, 3,100 passengers, will depart from San Francisco on 10-day Inside Passage voyages.
"I've been lucky enough to travel extensively to Alaska for work and for pleasure, and the Great Land never ceases to amaze me with its beauty, authentic people and wildlife," said Jan Swartz, Princess Cruises president.
"Alaska is a must-see destination and our 2020 cruises and cruisetours provide first-timers or repeat visitors so many options to see and discover Alaska. I guarantee they will come back with some of their best lifetime travel experiences and memories," she said.