Editor's Note: This is an excerpt from Julie Saupe's, Visit Anchorage President and CEO, Visit Anchorage, 2017 Report to Community.
In 2017 we saw some great wins for our city and kept the centers on a path for future success.
When all is said and done, we anticipate that hotel revenue will be $215 million for 2017. That translates to more than $25 million in bed tax revenues – an increase of about 3 percent over 2016. Please note that this is only a prediction as we are still awaiting fourth quarter bed tax reports. But, in doing a check of our math, it appears that this is precisely in line with the municipal rental car tax, also up about 3 percent through the first three quarters.
So there's been modest growth, but there is room for improvement. A disproportional percentage of the revenue growth was realized in increased demand for Airbnb and non-traditional properties, led by rentals of entire houses rather than individual rooms. Our lodging revenue grew in 2017, with growth driven by rate, not occupancy percentages.
Of course, leisure travel is just one of the ways we bring people to Anchorage.
The city's convention centers continue their solid performance, meeting the ambitions outlined by the original funding model. We said the buildings wouldn't need property taxes. True to the promise, they haven't needed property taxes. Rather than a burden, they are a benefit.
The Dena'ina Center will mark 10 years of operations in September. Ten years! Think about how the Centers have contributed to our community during that time. I believe Dena'ina and Egan are keeping pace with the demands of meetings today, and will continue to welcome delegates for many decades to come. More importantly, our national meeting planners agree.
And this coming year will bring more improvements; working with our operating company, SMG, and the Municipality of Anchorage, we are excited for several 2018 capital projects, including solar panels at the Egan to improve energy efficiency and to meet shifting expectations from the meetings market.
We keep the centers to high standards, and we'll keep filling them with excellent meetings. In fact last year was an exceptional year for meetings sold with an estimated future economic impact of $114 million, up 8 percent from 2016.
I could pick any number of stories to show the work that goes into reaching such a goal. There's one that stands out for me, and it's also a great bit of hot-off-the-press news to share.
I'm pleased to announce that in June of 2019, Anchorage will host the National Veterans Golden Age Games. This event will bring 1,200 athletes and generate nearly 5,000 room nights in Anchorage, as well as provide Anchorage a means to support our veterans participating in the U.S.'s premier adaptive rehabilitation program.
It is a powerful example of the support and collaboration that we enjoy in this community. Hoteliers, Mayor Berkowitz and his administration, Senator Murkowski, Senator Sullivan and Congressman Young and their staff, the leadership at our local Department of Veterans Affairs: they all had vital roles in bringing this business to the city.
We enjoy tremendous support from our political leaders day-in and day-out, and the support of these leaders and governmental offices was CRITICAL in securing this piece of business. I'd like to publicly thank three of the folks who made it happen in the room today: Mayor Berkowitz, and our Alaska contacts from the Department of Veterans Affairs Dr. Tim Ballard and Scott Kelter.
It took a communitywide effort to win the games. It will take a community to host the games just 16 months from now. We look forward to working with the VA, the Municipality and our members to welcome the athletes, their families and provide the best experience.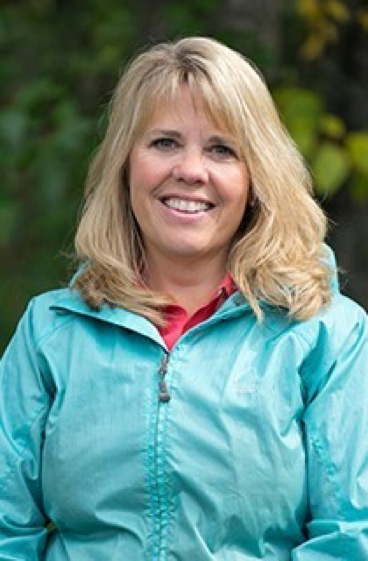 And, while I have you all here, there's another significant win to share.
We have learned that North American Journeys has selected Anchorage for their China Summit next April (yes, just prior to the Golden Age Games – be ready to have a good and busy spring next year)! This summit will deliver 80 China-based tour operators into our community, ready to experience and learn about your products and to build itineraries for this booming market. Along with the 80 buyers, another 120 North American suppliers will also be in attendance.
And, while I have you all here, there's another piece of good news to share.
This news is much more internally focused than a sales or marketing opportunity for your business… but since I have you all here and we just received notification last week, this is our first opportunity to share that Visit Anchorage has received accreditation from Destinations International, following a rigorous application process over the past six months. What does this mean for you? It means that you can trust that your destination marketing staff execute our mission according to best practices. I hope most of you already knew that, but the application process, and the outcome, is nice confirmation of our work and partnerships in the community.
And while I'd love to, and could, continue with stories of our shared success this past year, I would like to spend more of my time today talking about what else is coming. I'd like to share a little about what 2018 is expected to look like.
There's continued concern about international travel to the U.S. in the year ahead. A strong U.S. dollar, shaky signals on whether America welcomes overseas visitors: I won't speculate on all of the factors at play, but international travel spending in the U.S. was down more than 3 percent last year. International visitors are responsible for somewhere near 17 percent of all summer overnights in the municipality. Any time our potential audience shrinks, it is cause for concern … especially when it's an audience known to have higher than average spending habits.
Thankfully, there's incredible strength in our core market. Domestic travelers from the U.S. make up 83 percent — the vast majority of our overnight visitation. Alaska may be in a financial pinch, but it's important to remember that most Americans have a rosier outlook than we Alaskans do. The national economy is humming. With the market at record highs, retirees with one eye on their investment portfolio hopefully have a little more comfort in spending on a trip to Alaska.
Cruise capacity will increase across the Gulf of Alaska by 20 percent or more this summer. This surge will give us our largest cruise year ever. 2019 is too soon to tell, but early indictors look very good.
And, as announced on Tuesday, our friends at National Geographic Traveler have named us "Best of" for the second year in a row. We'll be on their list of America's top cities when the February edition lands. Cash in people's pockets is a good sign, as is capacity. So is a little national love and attention like National Geographic Traveler.
Click here to read the entire speech.
Source: Visit Anchorage