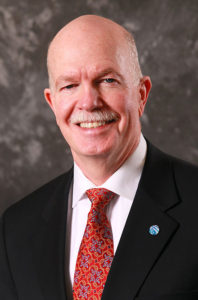 Tell us a little bit about your background in the visitor industry.
Twenty years in the United States Air Force with some travel as a user, then I have been at the airport since 1998.
What opportunities do you expect Ted Stevens to have for growth?
We are a self-sustaining enterprise fund, so we hope and plan to continue to be a vibrant economic engine for Anchorage and Alaska.
What is the expected growth of summer air service?
We expect to see a few percent growth in passenger traffic.
With Alaska experiencing a record-breaking tourism season, how has your preparation for support or processes helped with safety and ease?
We are working with our air carriers as well as TSA to ensure that the airport operates as efficiently as practical and that the passengers have a pleasant experience.
How is Anchorage International dealing with TSA delays?
We are coordinating with the TSA and the air carriers and telling passengers to arrive two hours prior to their departure.
What image does the airport project when visitors first step off the plane?
ALASKA!!
About Ted Stevens Anchorage International Airport
For more than 60 years, Ted Stevens Anchorage International Airport has played an integral role in the growth of Anchorage and Alaska. Today, the airport serves approximately 5 million passengers per year and is a hub of commercial activity within the global marketplace.
1 in 10 jobs in Anchorage are attributable to the airport
522,000 annual flight operations
#2 in the Western Hemisphere for landed weight of cargo aircraft
Among the top five airports in the world in terms of cargo throughput
5 million passengers annually
Capacity: 4 ILS runways with 10,500' or more