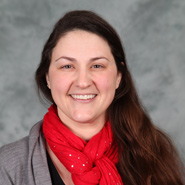 When and how did you become involved in the tourism industry?
I first was directly involved with the tourism industry in 2008 when I became the community development director for the city of Seward. Prior to that time, I worked various positions in the clerk's office, engineering, and city manager's department that played important ancillary roles in Seward's support of the tourism industry. As community development director, I began to work closely with our local chamber director promoting Seward's assets, encouraging development and economic investment while promoting Seward as a visitor destination. As port manager, I continue to maintain a strong partnership with our chamber in its role as an advocacy organization supporting the tourism industry.
You were the Seward dock manager for five years. How do you think that will play a role in your new position?
Serving as the dock operations manager gave me a unique experience of talking one-on-one with customers and companies. Part of my operations job was traffic control for pick-up and drop-off companies on cruise ship days. Working traffic gave me many opportunities to talk with cruise ship passengers about their experience at the dock and around the state. I also was the initial person for companies to work with on any issues relating to the dock or the Cruise Ship Terminal. Since we are a small branch of the larger Alaska Railroad (ARRC) Real Estate Department, I look forward to retaining the close relationships with our end users and being able to quickly address any challenges they may have.
What short term/long term goals do you have for the port of Seward?
We are constantly working to maintain and improve the infrastructure here at the port. Spring will bring a number of small projects around the Cruise Ship Terminal to ensure we are ready for the first cruise ship of the season on April 26. I am most excited about a current larger planning process to identify mid- to longer-term goals. The Alaska Railroad is working on a master plan for all the railroad assets in Seward: Railport Seward: Reimagining Travel and Trade. This $3 million planning process is funded by a $2.5 million U.S. Department of Transportation TIGER VI grant with a $500,000 match from ARRC. The first step began in August of 2015 with a collaborative project vision involving customers using our terminal reserve, including many stakeholders from the tourism industry. I am thankful and encouraged that so many key companies were willing to take time to provide great feedback and input, knowing that the final product will benefit from their expertise. The project team will complete key research, including a passenger traffic study, freight traffic study and transportation connectivity study. Results will help the team evaluate alternatives based on cost, social and economic factors. The end project will be a master plan with dock-design concepts, a prioritized approach to reimagining the uses and attributes of all railroad assets in Seward. Our master plan will be complete by early spring 2017, setting the stage to pursue the next phases of engineering, final design and construction, and associated funding sources.
What are your expectations regarding tourism for 2016?
We are excited to see the number of cruise ships at our Cruise Ship Dock continue to increase in the last few years. This year, we will welcome 67 cruise ships. I believe these numbers will continue to grow as Alaska remains a popular tourist destination. Seward especially is an attractive port with a beautiful town, free passenger shuttle from the cruise ship terminal and around the city, a variety of activities for our visitors, such as day cruises, hiking, kayaking, Alaska SeaLife Center, art galleries, historic family stores that have been in Seward for 100 years and excellent restaurants.