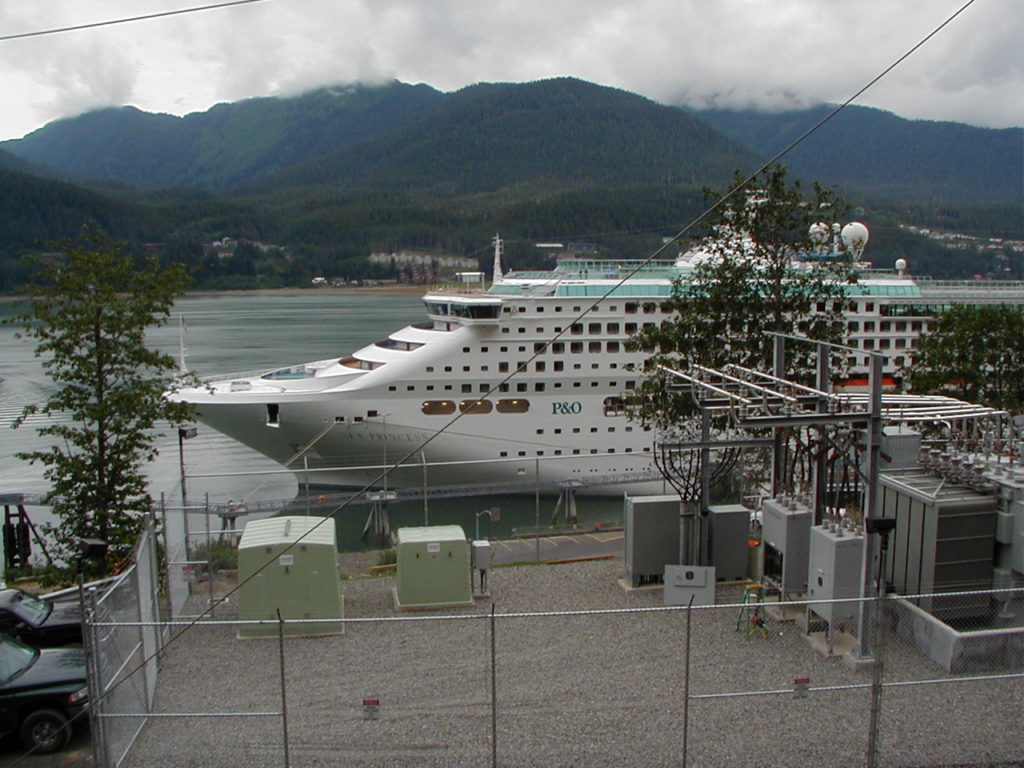 Two West Coast ports almost 1,000 miles apart are working to expand shore power for berthed cruise ships.
Juneau's Assembly appropriated $400,000 in Marine Passenger Fee money for a preliminary design and cost estimate of a large-berth, shore-power system. There is one electrified dock in Juneau, and when it was built in 2001, it was the first of its kind in the world.
The Port of Seattle, which is currently working on a plan to extend shore power to more piers, has released a video about its efforts and the benefits of shore power.
The port said plans are underway to bring shore power to major facilities along the working waterfront, using an underwater cable to eventually connect all shore power-capable cruise ships at four cruise berths in Seattle.
The efforts were described as part of the port's goal to be the greenest and most energy efficient in North America.
In Juneau, Renewable Juneau, a local environmental advocacy group, collected 800 signatures in favor of expanding shore power and praised the Assembly for the appropriation. "While we're concerned that the funding isn't enough to do full design work, we feel it's a good start," said Andy Romanoff, a Renewable Juneau board member.
Juneau City Manager Rorie Watt said adding shore power is "a complicated thing." He favored a study to determine what sorts of demands shore power would create for Juneau, how those demands could be met and what the implications are for Juneau residents.
"When you bring that much of a load on, I think there are technical issues. There's also the ultimate source of the power. That's a tricky question," he told the Juneau Empire.