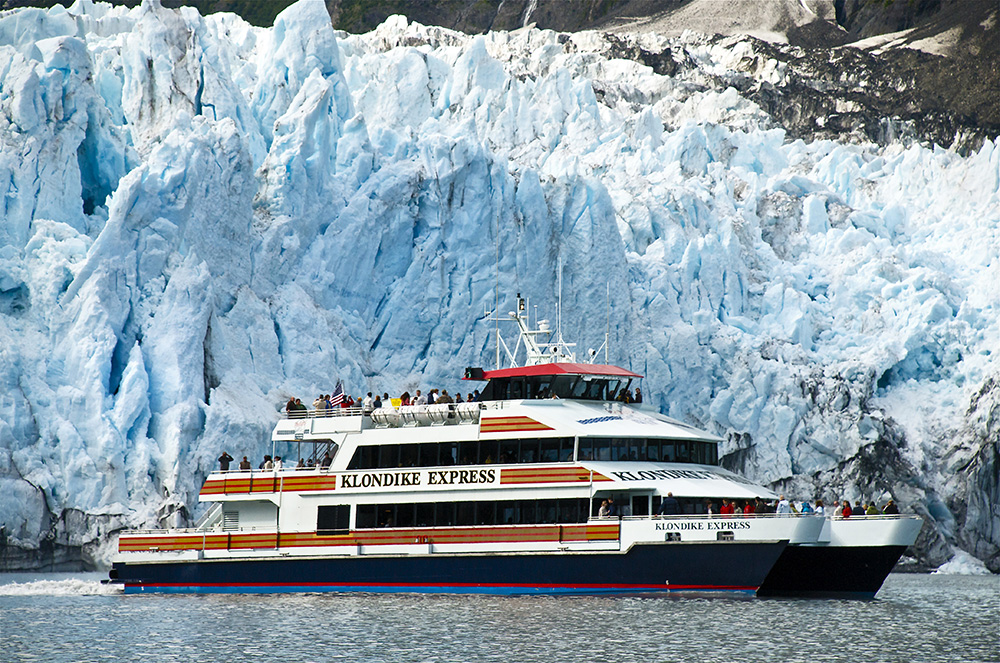 Day cruising in Prince William Sound will look significantly different next year.
Now celebrating its 60th year of operation out of Whittier, Alaskan-owned Phillips Cruises and Tours will add a third vessel, the Bravest, a 285-passenger catamaran.
Whittier's second large operator, Major Marine Tours, is moving two of its three vessels out of the Sound, relocating one to Seward and sending one to Haines/Skagway. The remaining Whittier ship will operate charters.
"As travelers try to see more in less time, Whittier has become the ideal destination for a quick getaway to see the abundant glaciers and wildlife of Prince William Sound," said Phillips owner Bob Neumann. "To meet this demand, we have been steadily growing our fleet and expanding tour operations."
Tom Tougas, owner of Major Marine, said the addition of new cruise ships to Southeast and Seward fueled the changes.
"Due to increasing demand for cruises in Seward, we have decided to refocus our operations to meet that demand, and we will relocate our vessels to where they are most needed," he said.
The addition of the high-speed Bravest increases Phillips' capacity in the Sound to 750 passengers a day.