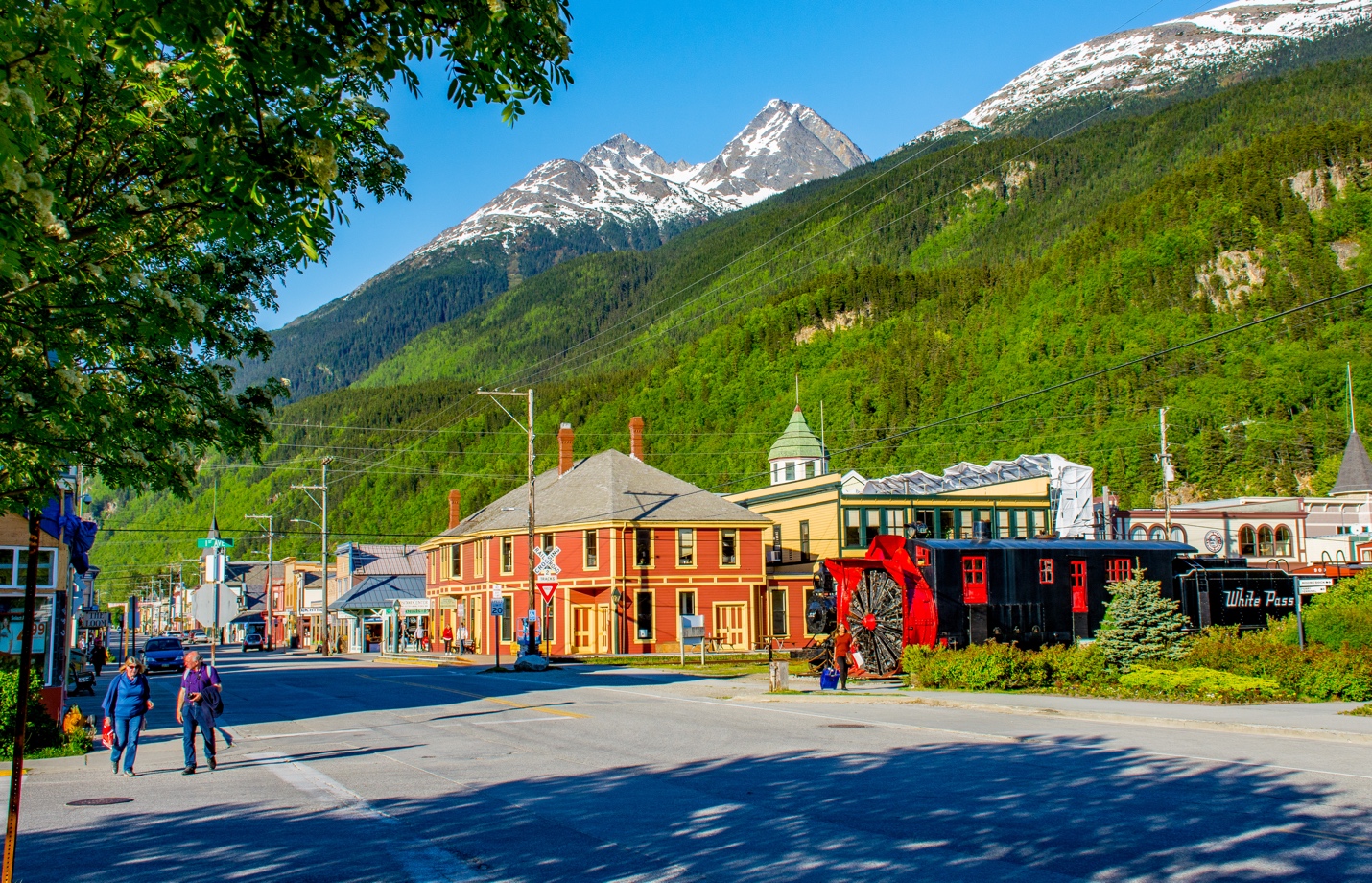 Alaska's national parks hosted a record 2.78 million visits in 2016, the National Park Service's Centennial year. That figure tops by about 100,000 the previous record, set in 2015.
"Several parks showed significant growth last year, and overall our growth was about 4.5 percent," said Joel Hard, National Park Service's (NPS) acting regional director. "2016 was a good year for the cruise industry, which brings a lot of visitors to national parks, and we saw many Alaskans and independent travelers enjoying their national parks. Alaska also benefitted from the 'Find Your Park' campaign and other Centennial promotion work done by the National Park Foundation."
The five most-visited Alaska parks in 2017 were the same as in previous years: Klondike Gold Rush National Historical Park (912,351); Denali National Park (587,412); Glacier Bay National Park (520,171); Kenai Fjords National Park (346,534); and Sitka National Park (217,141).
Sitka showed the largest year-to-year increase, with 17 percent more visitation than in 2015. Superintendent David Elkowitz said, "In 2016, the park worked collaboratively with both the Sitka community and cruise ship industry to provide dockside bus transportation to the park. Upon arrival, visitors enjoyed expanded artist and cultural demonstration offerings as an added incentive to visit. In 2017, Sitka is forecast to host an increase of 20 percent in cruise ship passengers, who can experience the communities Alaska Sesquicentennial celebration events as well as continued cultural demonstrations at the park." Click here to take a tour.
The 'Every Kid in a Park' program also encouraged visitation by offering every fourth grader in America a free one -year national parks pass for the student and his or her family. The program continues, with students and families able to sign up through the program's online portal.
Park visitation in Alaska is expected to remain strong in 2017. This is Denali National Park's Centennial year. The park has several events focused on its century of conservation and service.
Click here to listen to the sounds of Glacier Bay.
Check out the webcams in Denali.
Source: National Park Service