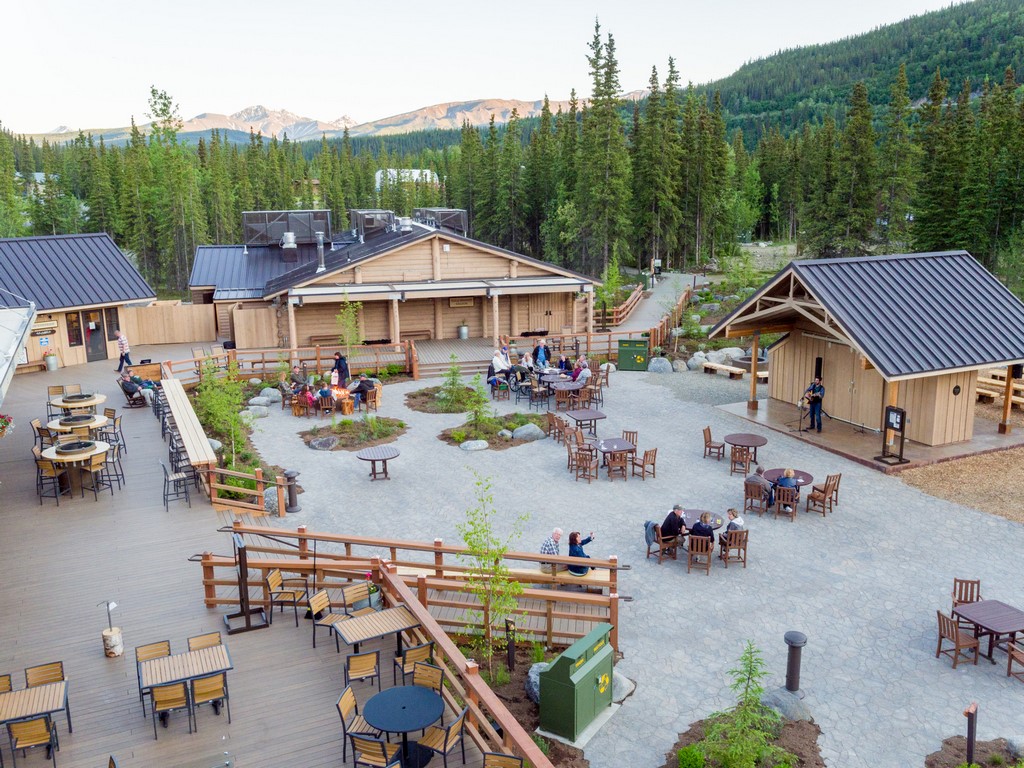 Holland America Line is building a 99-room addition to its McKinley Chalet Resort hotel that will be open for the 2019 cruise season.
The three-story addition will feature the first-ever junior suites at the resort and will be located just west of Denali Square with views of Mount Healy and Denali National Park. Each floor will have a central, open-air lobby. The third floor has open, public deck space with tables and loungers. Each suite will showcase balconies, larger living areas and greater amenities for guests.
Denali Square is a gathering area to relax, shop, dine and enjoy music and entertainment.
"Following the opening of Denali Square, we're excited to continue the expansion and elevate the overall Denali experience once again by adding junior suites to our Denali property," said Orlando Ashford, Holland America's president.
The new building will become a fundamental feature of the McKinley Chalet Resort, Holland America's 68-acre hotel property on the Nenana River. The hotel – featuring a reception hall, dining facilities and guest rooms – serves as base camp for all adventures at Denali National Park, such as flightseeing, ATV adventures, hiking trails and river rafting.
Alaska-based companies heading up the project include general contractor Ghemm Company Inc., based in Fairbanks. Lead architect Heliotrope is based in Seattle and also developed Karstens Public House at Denali Square. Heliotrope is working with the Fairbanks office of Alaska architectural firm Bettisworth North. Costigan Integrated of Seattle is serving as project manager.