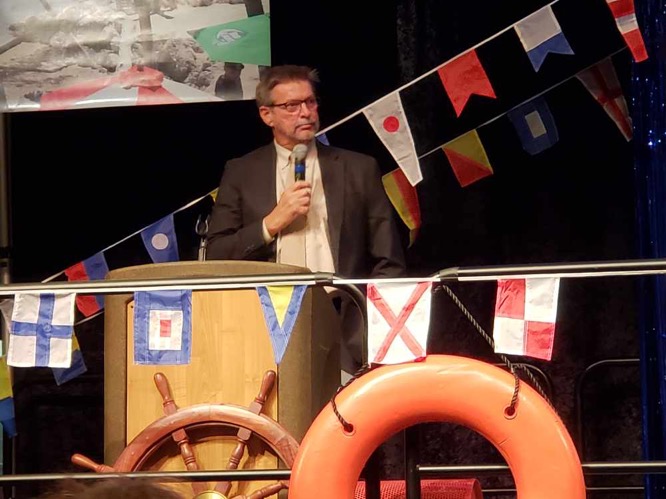 Kirby Day, one of the industry's most familiar faces in Southeast Alaska, was named Citizen of the Year by the Juneau Chamber of Commerce.
Kirby is the Port Manager for Princess Cruises, Holland America Line and Seabourn Cruise Line, and is responsible for a variety of vessel operations in Alaska, the Baltic, Hawaii, Southern California and Western Mexico.
Day was humbled when the announcement of his selection was made at the Chamber's Annual Banquet.
Past Chamber President Richard Burns had nothing but great things to say about Day. "Kirby represents the face of the industry in Juneau and is viewed as the 'go-to person' when problems arise between the industry and the community that need to be smoothed out. His efforts over the decades have helped contribute to a very healthy tourism industry in Juneau and Alaska."
Kirby was a driving force behind the creation of Juneau's Tourism Best Management Practices program and has overseen changes to the program each year since its inception in 1996. The program is based on a series of guidelines that participating tour operators agree to follow.
The program is now being duplicated around the world as the number of cruise passengers grows every year.
Kirby grew up in Southern California. He attended the University of Denver and California State University at Fullerton, graduating with a Bachelor of Arts degree in business administration with a dual major in marketing and management.
Ever modest, he said, "It's all a team effort when you've been around as long as I have."