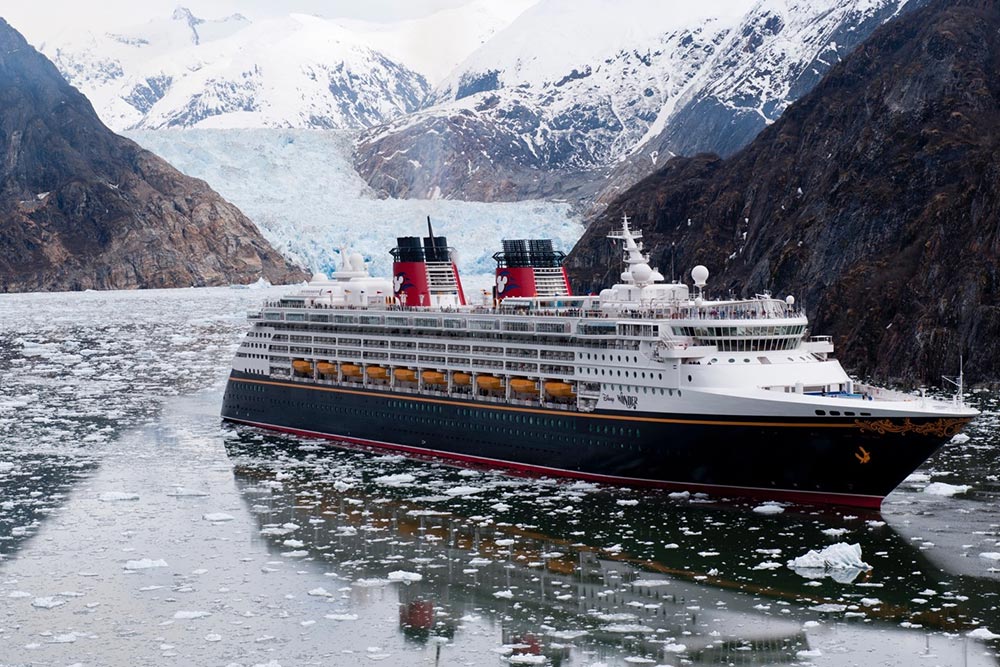 Alaska will see an additional 35,000 cruise visitors in 2017, breaking an all-time record and slightly increasing Alaska's global market share, CLIA Alaska announced.
Overall, Alaska ranked as the world's sixth top destination in 2016, with 4.2 percent, after the Caribbean (35 percent), Mediterranean (18.3 percent), Europe (11.1 percent), Asia (9.2 percent), Australia/New Zealand/Pacific (6.1 percent) and South America (2.5 percent), according to new numbers released by Cruise Lines International Association (CLIA).
"For many years, global growth outpaced Alaska. It is so encouraging to see Alaska's market share rising slightly, matching the incredible growth in the industry worldwide," said John Binkley, president, CLIA Alaska.
"One of the many reasons that the cruise industry continues to thrive is because of the personalization it is able to offer to its guests from around the world," said Cindy D'Aoust, CLIA's president and CEO.
"That is certainly true for Alaska," said Binkley. "An amazing 81 percent of cross-Gulf passengers and 76 percent of round-trip passengers rate their cruise to Alaska at the highest- possible satisfaction rating, according to the new visitor statistics just released by the Alaska Travel Industry Association."
Thirty-three ships will make 498 calls to Alaska in 2017, carrying 1,060,000 cruise visitors.
Cruise visitors bring substantial economic benefit to our entire state, even after their initial trip. "Direct spending averages about $6.5 million of new money coming into our state every single day of our summer season," Binkley said. A recent study shows that 41 percent of our returning visitors came here previously by cruise ship. "It is humbling to be part of an industry that helps create such wonderful vacation experiences for our guests, that they come back for future visits, as well as highly recommend Alaska to friends and family." Studies also show that the majority of returning visitors spend more time and money in Alaska.
Some changes in the Alaska cruise market for 2017 include:
New CLIA Alaska member Seabourn returns to Alaska for the first time in 15 years, bringing the 450-passenger Sojourn. The Carnival Legend will make two additional voyages to Alaska, for a total of 19.
Following a $300 million brand-enhancement initiative, Oosterdam moved to Europe during the 2016 season but is back in Alaska this year, where it will sail 21 round-trips from Seattle. The Amsterdam will move to a 14-day itinerary and make 10 trips. The smaller Maasdam and Westerdam will move to the U.S. Northeast and Canada and to Europe.
The 3,092-passenger Emerald Princess moves from its home port in Southampton, U.K., to Seattle, where it will sail 19 roundtrips to Alaska. The smaller Crown Princess moves to the Caribbean.
Norwegian returns three ships, with the Jewell adding one new sailing. The Disney Wonder adds two journeys, for a total of 16 Alaska sailings.