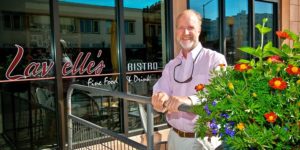 Almost 60 percent of visitors to the Fairbanks North Star Borough are on cruise land tours, and the area is poised to greet even more visitors this season, Deb Hickok, president and CEO of Explore Fairbanks, told the Greater Fairbanks Chamber of Commerce.
In her annual industry update, Hickok said the number of visitors to the area grew by 6 percent in 2015, sending bed-tax collections to a record high of $4.76 million. Fairbanks ranks third in overnight summer visitation, following Anchorage and Denali. Summer visitors spend an average of $354 per person in the community.
But Fairbanks is much more than summer. It has grown into a year-round destination with three seasons: summer, winter and aurora, which straddles late summer into spring. The area is the most-visited among fall/winter international visitors, attracting 64 percent of the total international market and 100 percent of the Japanese visitor market. International visitors spend an average of $2,075 per person. Much of this growth comes from Chinese guests from Taiwan via China Airlines' direct charters.