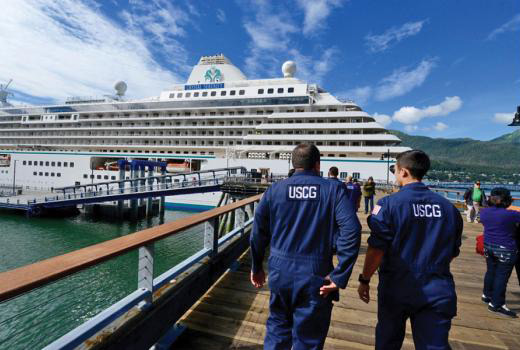 The first luxury cruise ship scheduled to sail through the Northwest Passage has passed a Coast Guard inspection.
Inspectors in Juneau spent five hours reviewing the 820-foot Crystal Serenity, which will travel the sea route connecting the Pacific and Atlantic oceans by way of the Arctic Ocean.
Lt. Comm. Nicholas Neely says crew members suited up in firefighting gear for a drill simulating a fire. Crew members also went through an "abandon ship" drill.
The Crystal Serenity will depart Aug. 16 from Seward.
The Coast Guard will monitor the vessel as it crosses the Gulf of Alaska, the Bering Sea and the northern coast of Alaska into Canada.
The ship will carry more than 1,700 passengers and crew and is scheduled to arrive Sept. 17 in New York City.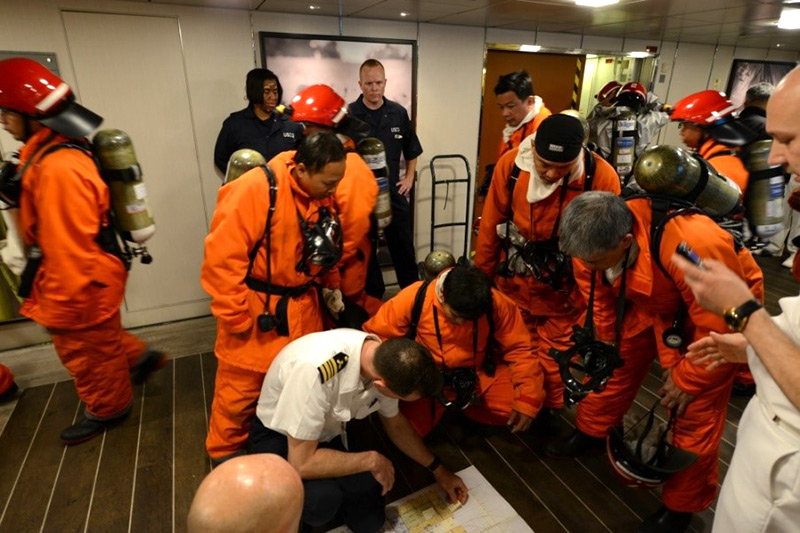 Preparations for this voyage began long ago for the cruise company, as well as the U.S. and Canadian governments. In fact, the Coast Guard's second-in-command told lawmakers this month that the agency and DOT have been planning for the Crystal Serenity's journey for several years, mapping the trip and doing exercises to prepare for evacuating the cruise ship's passengers in case of an emergency. And since a spot on this unusual tour is running between $22,000 and $120,000 per person, some lawmakers are suggesting the U.S. government should have gotten a cut as payment for its effort.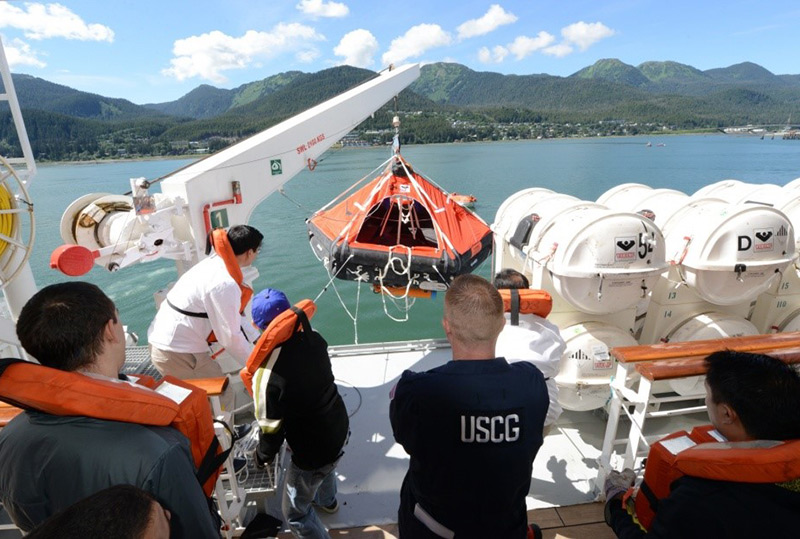 Vice Commandant of the United States Coast Guard Charles Michel told a U.S. congressional subcommittee July 12 that Crystal Cruises deserves credit for taking "a number of additional steps to ensure that they have got a safe passage," such as taking on ice pilots. And the Coast Guard has done "all the legwork that we can," he said.
That legwork "has taken a lot of our time." When a California congresswoman asked if Crystal should compensate the Coast Guard for its efforts, Michel said, "We don't charge people for those types of services. We'd like to invest the resources up front to prevent an accident from happening."
Sources: Associated Press and Politico