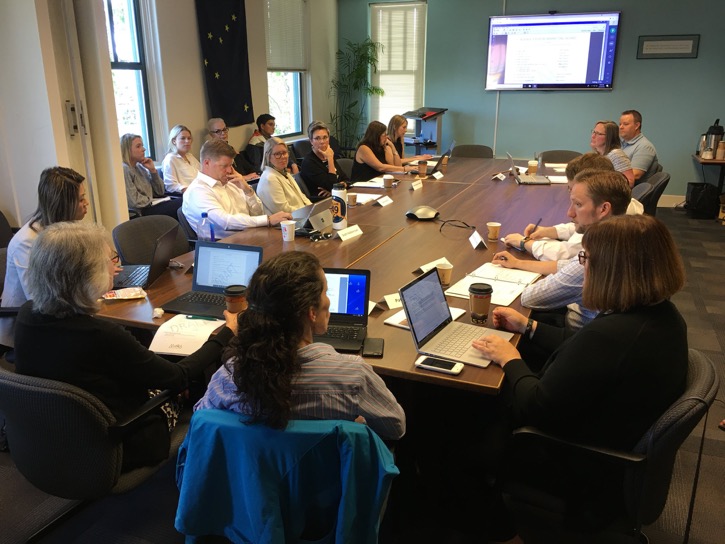 After four years of successfully directing Alaska's visitor marketing program, the Alaska Tourism Marketing Board (ATMB) sailed away into the sunset June 30.
The ATMB provided oversight for State capital-grant funds awarded to the Alaska Travel Industry Association (ATIA) for statewide destination marketing.
"During its peak, the ATMB managed a robust $16 million public relations program that produced and distributed a printed vacation planner to more than 650,000 potential visitors, maintained the www.TravelAlaska.com website, hosted numerous familiarization (FAM) trips for tour operators, represented Alaska at industry trade shows, advised the creation of a national advertising and television campaign, and raised awareness of Alaska as the premier tourism destination," ATIA stated in a press release. "In FY2017, with funding slashed dramatically to $1.5 million, the board was able to keep a skeleton marketing program in place, focusing on online and social media."
ATIA and its 24-member board will administer the $3 million budget for FY 2019.
The Legislature created the ATMB in 2014 and the Legislative Budget and Audit Committee recommended that it be sunsetted late last year.
ATMB consisted of a 21-member board appointed by the governor. Its members included Chuck Baird, Ketchikan; Ryan Binkley, Fairbanks; Jin Chen, Anchorage; Britteny Cioni-Haywood, Juneau; Sen. Mia Costello, Anchorage; Shanon Davis, Soldotna; Kori Goertz, Anchorage; Rep. Jason Grenn, Anchorage; Scott Habberstad, Anchorage; Deborah Hansen, Anchorage; Kathy Hedges, Fairbanks; Deb Hickok, Fairbanks; Bernie Karl, Fairbanks; Patty Mackey, Ketchikan; Dennis McDonnell, Anchorage; James Minton, Anchorage; Bonnie Quill, Palmer; Ruth Rosewarne Kimerer, Anchorage; Linda Springmann, Issaquah, Washington; Colleen Stephens, Valdez; and Mark Weakland, Girdwood.