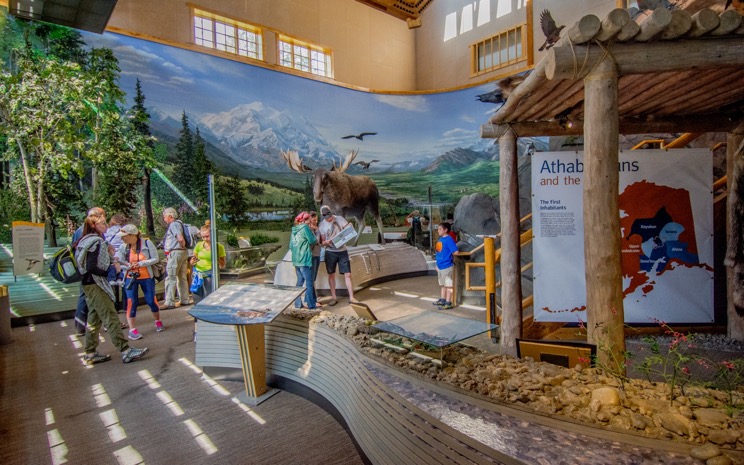 The Alaska Travel Industry Association (ATIA) Board of Directors has decided not to move forward with its Tourism Improvement District (TID) proposal during the next legislative session.
ATIA's two-year TID effort to have Alaska tourism businesses self asses a fee began on the heels of an all-time low tourism marketing appropriation of $1.5 million for FY17 as compared to a robust $17.9 million in 2014. In response to the cut, the ATIA Board slashed programs and began talking with state legislators about alternative sources of funding.
Conversations last year led to the formulation of a plan to establish a TID that would allow a broad base of tourism-oriented businesses to self-impose an assessment to fund statewide tourism marketing.
The TID proposal was put forward during the second regular session of the 30th legislature through Senate Bill 110, sponsored by Senate Labor and Commerce Committee chair Mia Costello, and House Bill 383, sponsored by Rep. Jason Grenn. Both bills were referred to their respective finance committee in April of 2018 and proceeded no further.
A reduced or non-existent marketing program results in lost market share and less investment in the state. Many states recognize the importance of marketing, including Hawaii which spent $84 million in 2015. Destinations that continually invest in a marketing program see returns in tax revenue, jobs and business growth. Past reinvestment in tourism marketing dollars by government resulted in $100 million in state revenues and over $83 million to local and borough budgets generated by a record two million visitors to Alaska.
"Visitor spending helps reduce state and local taxes and fees and every dollar the state spends on tourism promotion translates into $58 in visitor spend, $21 of local income and $3 of state and local tax revenue," said Sarah Leonard, ATIA president and CEO.
Although the legislature enacted a vehicle rental tax in 2004 for which its sole stated function was to support tourism marketing, the legislature has recently ignored the original purpose and the taxes have instead been channeled into the General Fund. According to the Tax Division, in 2017 the state collected $12 million from the tax alone.
The ATIA board is evaluating potential next steps for sustainable funding to support the state's tourism marketing programs.
"Our industry is united in its support for a healthy tourism sector, Alaska's second largest private sector employer," said Leonard.