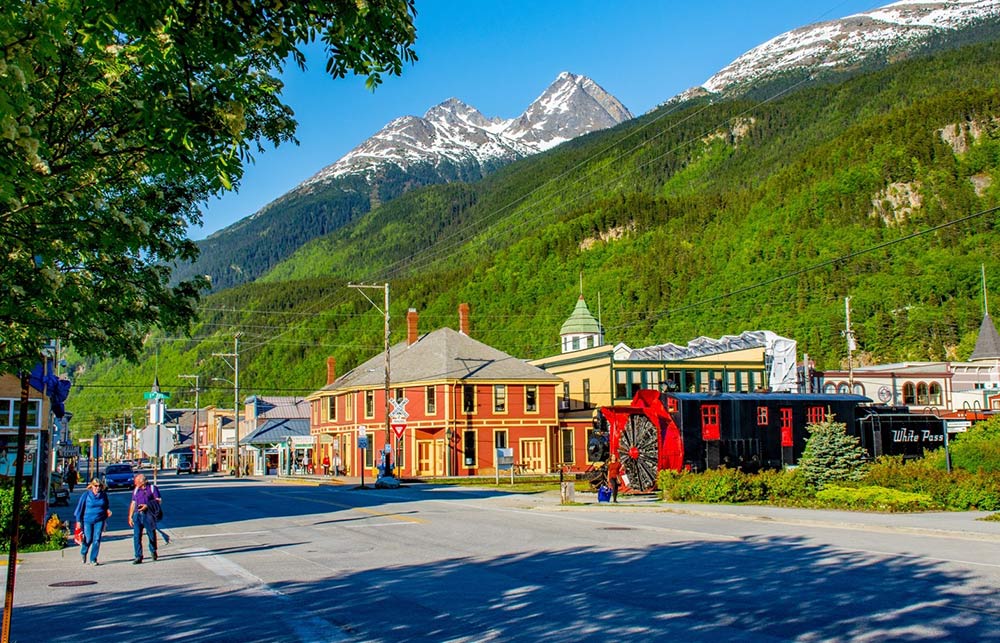 Klondike Gold Rush National Park is the most visited national park unit in Alaska, with 912,350 visitors last year, according to a new National Park Service report.
That's nearly double the 587,400 who visited runner-up Denali or the 520,170 who sailed through Glacier Bay.
Alaska's 23 park units saw 2.78 million visitors, who spent $1.3 billion in the state last year. That's a 4 percent visitor increase for Alaska parks during the Park Service's centennial year.
Alaska's national parks cover about 54 million acres — more than 60 percent of the Park Service system.
"I kind of brag about that from time to time," Klondike Gold Rush National Park Superintendent Mike Tranel said of all the visitors to Skagway. "It's a great place, and we take really good care of the historic buildings here. It's mainly tour visitors — we're not a destination park the way Denali is. But Skagway is such an integral part of Alaska history, it's good to share the story."
Other parks see few visitors each year.
Aniakchak National Monument and Preserve received just 100 visitors in 2016 — up from as few as 10 at the turn of the century.
Bering Land Bridge National Preserve in Northwest Alaska saw 2,642 visitors in 2016. Some archaeologists believe ancient populations migrated from Russia into the Americas across this stretch of land during the ice age 10,000 to 12,000 years ago.
Yukon-Charley Rivers National Preserve got 1,146 visitors. Visitors can paddle through the vast mountains and bluffs and see caribou, peregrine falcons and other wildlife. The remains of gold prospectors' cabins and other historic buildings are part of the park's landscape.
Aniakchak National Monument & Preserve on the Alaska Peninsula is almost always the long-term winner for least-visited," said John Quinley, spokesman with the National Park Service's Anchorage office.
More-accessible parks do better.
Denali's 587,400 visitors in 2016 were the most since 1988, when 592,400 visited. After that, visitors dwindled 40 percent, dipping to 358,000 in 2009, before rebounding.
Kenai Fjords, the national park most accessible from Anchorage, jumped 17 percent in one year to 346,534 visitors, its all-time high. When the National Park Service began estimating Alaska visitors in 1982, Kenai Fjords saw only about 16,000 visitors.
Click here for the study. https://irma.nps.gov/Stats/