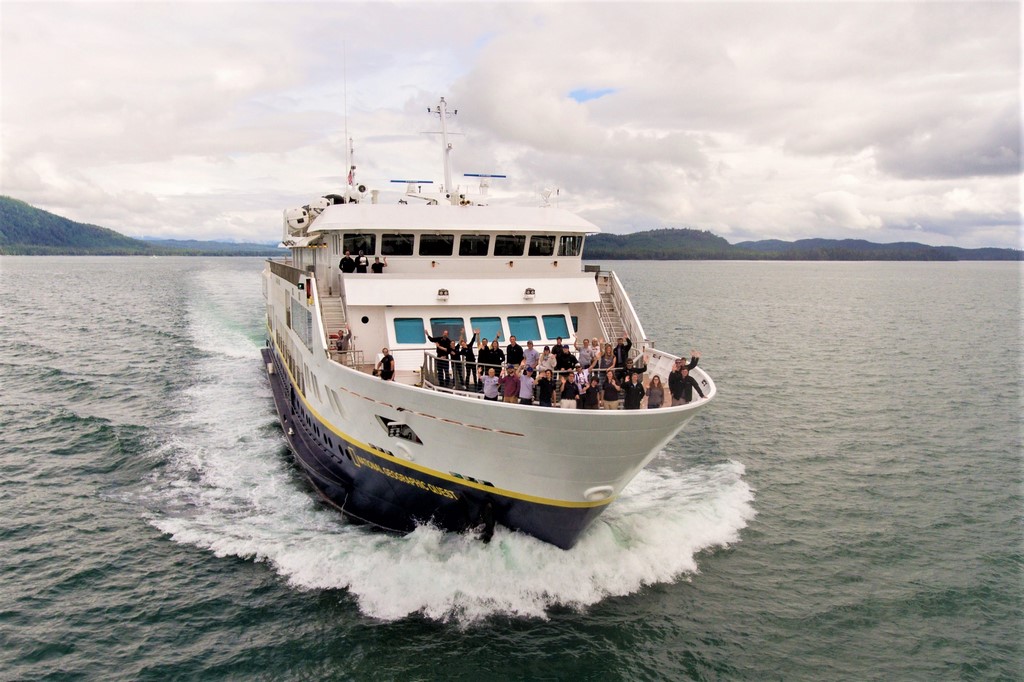 Lindblad Expeditions' National Geographic Quest, the line's first new build in the history of the company, made her inaugural voyage on July 29 as she set sail from Juneau. The first cruise was an eight-day voyage exploring Southeast Alaska.
While the delivery was a month late from Nichols Brothers, reportedly due to issues launching the vessel, Sven Lindblad, CEO and President of Lindblad, commended the team on the achievement, "You all must feel a deep sense of pride and accomplishment. You have all worked tirelessly to make this possible and are a part of history, having played an important role in the building and launch of the most sophisticated and beautiful ship built in the U.S. in decades."
The 100-passenger Quest will operate in Alaska through August 26 and will finish the Alaska season with a sailing departing Sept. 2 for the Inside Passage, combining Alaska and British Columbia.
The ship will remain in the Pacific Northwest for a series of voyages between Seattle and Vancouver, with stops in the San Juan Islands, Victoria, Alert Bay and more far reaching stops in British Columbia's channels and fjords.
Beginning in December 2017, she will reposition and operate expedition cruises in Costa Rica and Panama before kicking off a series of new voyages in Belize and Guatemala starting in February 2018.
Source: Cruise Industry News