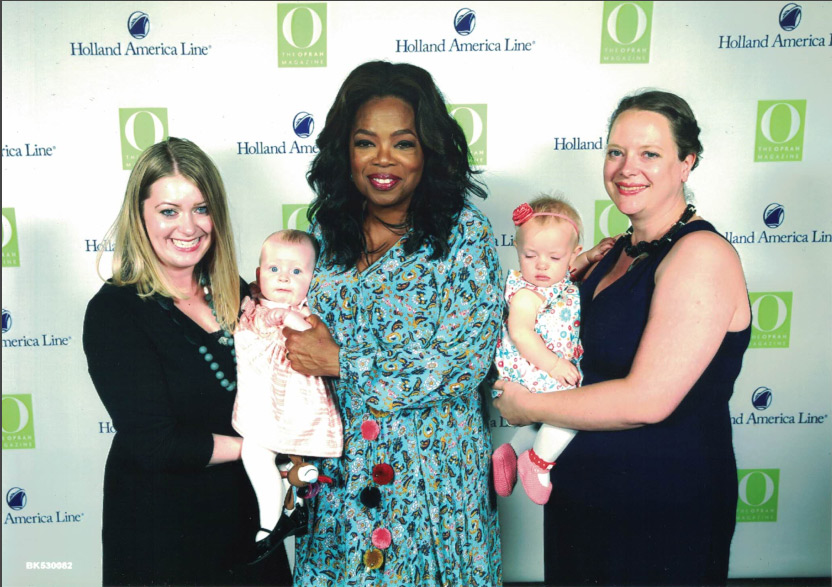 Holland America Line employee Allison Hovanec called it the adventure of a lifetime when she and her young daughter Elise joined media mogul and talk show legend Oprah Winfrey on the cruise line's seven-day trip through Alaska's Inside Passage in July.
Allison, who works as a communications specialist in Holland America's Anchorage office, won a company-wide essay contest asking employees how travel fosters connections with others around the world. "I had no idea," said Allison, when Holland America President Orlando Ashford surprised her with the news that she won the contest during a company conference call.
Getting to meet Oprah in person made the trip even more special because she considers her to be a role model for women and girls. "She was so excited to experience Alaska. You could just tell she was having the experience of a lifetime."
Allison says she is grateful to Holland America for sending her on the cruise because she truly believes travel and the new relationships it creates lead to a better understanding of different cultures and people across the globe.